................................ Advertisement ................................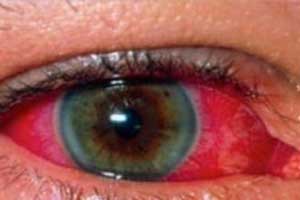 Juvenile idiopathic arthritis (JIA) is the most common rheumatic disease in children and uveitis is possibly its most devastating extra-articular manifestation. Evidence-based guidelines are sparse and management is mostly based on physicians' experience. Consequently, treatment practices differ widely, within and between nations. In 2012, a European initiative called Single Hub and Access point for pediatric Rheumatology in Europe (SHARE) was launched to optimise and disseminate diagnostic and management regimens in Europe for children and young adults with rheumatic diseases. It has released its latest Consensus-based recommendations for the management of uveitis associated with juvenile idiopathic arthritis. In total, 22 recommendations were accepted (with >80% agreement among experts): 3 on diagnosis, 5 on disease activity measurements, 12 on treatment and 2 on future recommendations. The Guidelines have been published in Annals of Rheumatic Diseases.
The primary aims of the recommendations forwarded by the Expert Group were to develop agreed strategies to
prevent or reduce the likelihood of JIA-associated uveitis from occurring and minimise the damage at the time of diagnosis

................................ Advertisement ................................

recommend treatments and management strategies that would reduce inflammation and prevent the development of those ocular complications most likely to cause irreversible visual loss.

................................ Advertisement ................................
Key Recommendations:
Recommendations for diagnosis and screening in juvenile idiopathic arthritis (JIA)-related uveitis
1. All patients in whom a diagnosis of JIA is being considered should be screened for uveitis according to a contemporary and audited protocol. Formal screening protocol should be administered in all centres, where patients with JIA are seen.
2. Frequency of ophthalmological follow-up visits must be based on disease severity and needs to be decided in conjunction with an expert ophthalmologist
3. Patients with JIA stopping any systemic immunosuppressant are at risk of developing new-onset uveitis or recurrence of uveitis after a prolonged remission. After stopping systemic immunosuppression, it is recommended that all patients with JIA are screened by an ophthalmologist at least every three months for at least 1 year.
Recommendations for disease activity measurement in juvenile idiopathic arthritis (JIA)-related uveitis
4. There should be good communication between the ophthalmologist and the paediatric rheumatologist concerning changes in disease activity treatment changes and responsibility for treatment monitoring.
5. There is a need to develop shared outcome measures to help guide decisions on systemic treatment.
6. At present, there is no validated biomarker to follow the activity of uveitis.
7. At present, no widely accepted definition of inactive disease for JIA-related uveitis is available. The goal of treating JIA-associated uveitis should be no cells in the anterior chamber. The presence of macular and/or disk oedema, ocular hypotony and rubeosis iridis may require anti-inflammatory treatment even in the absence of AC cells.
8. We recommend 2 years of inactive disease off topical steroids before reducing systemic immunosuppression (both DMARDs and biological therapies).
Recommendations for treatment in juvenile idiopathic arthritis (JIA)-related uveitis
9. Active uveitis in JIA usually requires immediate treatment.
10. Topical corticosteroids (preferably prednisolone acetate or dexamethasone) are the first-line treatment of anterior uveitis.
11. Topical and systemic NSAIDs have no demonstrable effect as monotherapy, but may be used as additional therapy.
12. Systemic immunosuppression in active uveitis is recommended if poor prognostic factors are present at the first visit. Poor prognostic factors including lack of remission later on during the disease course require systemic immunosuppression.
13. Systemic immunosuppression is recommended if inactivity could not be reached within 3 months or inflammation is reactivating during steroid dose reduction.
14. Methotrexate is the first choice as systemic immunosuppression.
15. In case of methotrexate inefficacy or intolerance, adding or switching to biological treatment is recommended.
16. The use of anti-TNF treatment strategies (adalimumab>infliximab>golimumab) is recommended in patients with uveitis refractory/resistant to DMARD therapy, principally methotrexate.
17. Based on the current evidence, etanercept should not be considered for JIA-associated uveitis.
18. Switching between different anti-TNF treatments might be valuable if uveitis is refractory to the first anti-TNF, even though the present evidence comes from small case series or inception cohorts.
19. In case of lack of efficacy, consider testing for antidrug antibodies and drug trough level. If the patient has no antibodies but has low trough levels, consider increasing the dose or shortening the interval.
20. Tocilizumab, rituximab and abatacept might be potential options for cases refractory to previous anti-TNF therapy.
Recommendations for future plans in juvenile idiopathic arthritis (JIA)-related uveitis
21. Validated outcome measures for JIA-associated uveitis are needed
22. Controlled clinical trials are needed for JIA-associated uveitis
For further reference log on to :
http://ard.bmj.com/content/early/2018/03/28/annrheumdis-2018-213131
Dr Kamal Kant Kohli-MBBS, DTCD- a chest specialist with more than 30 years of practice and a flair for writing clinical articles, Dr Kamal Kant Kohli joined Medical Dialogues as an Editor-in-Chief for the Speciality Medical Dialogues section. Besides writing articles, as an editor, he proofreads and verifies all the medical content published on Medical Dialogues including those coming from journals, studies,medical conferences,guidelines etc.
Before Joining Medical Dialogues, he has served at important positions in the medical industry in India including as the Hony. Secretary of the Delhi Medical Association as well as the chairman of Anti-Quackery Committee in Delhi and worked with other Medical Councils in India. Email: editorial@medicaldialogues.in. Contact no. 011-43720751
To know about our editorial team click here
................................ Advertisement ................................