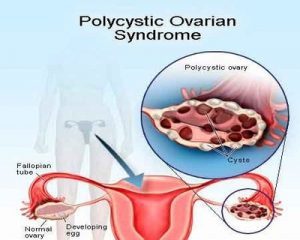 The International evidence-based guidelines for the assessment and management of polycystic ovary syndrome (PCOS) have been released.
The recommendations, published in the journal Fertility and Sterility were formulated after an assessment of the best available evidence, multidisciplinary clinical expertise, consumer preferences and structured review by the five guideline development groups (GDGs).
Helena J. Teede, National Health and Medical Research Council Centre for Research Excellence in PCOS, Monash University, Melbourne, Victoria, Australia, and colleagues drafted the guidelines with an objective to optimize evidence-based, consistent care that meets the needs and improves the quality of life of women with PCOS.
Read Also: Women with PCOS have double the risk of non-alcoholic fatty liver disease
Key Recommendations:
Endorse the Rotterdam PCOS diagnostic criteria in adults (two of clinical or biochemical hyperandrogenism, ovulatory dysfunction, or polycystic ovaries on ultrasound) and where irregular menstrual cycles and hyperandrogenism are present.
Ultrasound is not necessary for the diagnosis of PCOS.
Within eight years of menarche, both hyperandrogenism and ovulatory dysfunction are required, with ultrasound not recommended. Ultrasound criteria are tightened with advancing technology.
Anti-Müllerian hormone levels are not yet adequate for diagnosis. Once diagnosed, assessment and management include reproductive, metabolic and psychological features. Education, self-empowerment, multidisciplinary care and lifestyle intervention for the prevention or management of excess weight are important.
Depressive and anxiety symptoms should be screened, assessed and managed with the need for awareness of other impacts on emotional wellbeing.
Combined oral contraceptive pills are first-line pharmacological management for menstrual irregularity and hyperandrogenism, with no specific recommended preparations and a general preference for lower dose preparations.
Metformin is recommended in addition or alone, primarily for metabolic features.
Letrozole is a first-line pharmacological infertility therapy; with clomiphene and metformin having a role alone and in combination.
In women with PCOS and anovulatory infertility, gonadotrophins are the second line of treatment.
In the absence of an absolute indication for IVF, women with PCOS and anovulatory infertility could be offered IVF third line where other ovulation induction therapies have failed.
For more information follow the link: https://doi.org/10.1016/j.fertnstert.2018.05.004