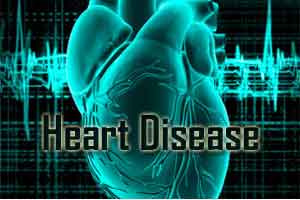 American Heart Association and American College of Cardiology have released new heart disease and stroke prevention guidelines for the No. 1 and 4 killers in the U.S.  These guidelines are the result of rigorous, comprehensive, systematic evidence reviews of clinical research studies.The experts feel that these recommendations will help guide the clinical decisions doctors make every day to protect their patients from two of the biggest killers according to medical science.
The salient points are:
1.Obesity should be managed and treated like a disease                                                                                                                   
Obesity should be treated  as a disease.
Preventive care services such as obesity screening and behavioral counseling may be employed.
The best and most important strategy to control obesity is-Eat fewer calories than your body needs, exercise more and change unhealthy behaviors.
Once a year BMI, indicator of obesity based on height and weight to be recorded.Patients with a BMI of 30 or higher may be termed obese.
Services of a  trained professional can be sought to achieve and maintain a healthier body weight.
According to new guidelines, weight-loss dividends shall accrue even for people that have  just one risk factor, such as elevated blood pressure or high triglycerides
2.Cholesterol-lowering drugs could prevent cardiovascular disease and benefit more patients.
Ideally, the level of bad (LDL) cholesterol should be below 100 milligrams per deciliter of blood (mg/dL). It is considered high at 160 mg/dL. For someone taking a statin, the risk of a heart attack or stroke drops by about 20 percent for each 39 mg/dL reduction in bad (LDL) cholesterol, according to the guideline. Bad cholesterol is considered high at 160 mg/dL.
The guideline recommends statin therapy for the following groups:
People without cardiovascular disease who are 40 to 75 years old and have a 7.5 percent or higher risk for heart attack or stroke within 10 years.
People with a history of heart attack, stroke, stable or unstable angina, peripheral artery disease, transient ischemic attack, or coronary or other arterial revascularization.
People 21 and older who have a very high level of bad cholesterol (190 mg/dL or higher).
People with Type 1 or Type 2 diabetes who are 40 to 75 years old.
 3.Best dietary pattern and exercise to be followed for heart health.Treating doctors should urge overall healthy diets rather than stressing about occasional indulgences.
According to new lifestyle management guideline from AHA & ACC overall heart-healthy dietary pattern than avoiding occasional indulgences
According to guidelines, the dietary pattern should include less sodium which should be no more than 2,400 milligrams of sodium a day.
It recommends dietary patterns that emphasize fruits, vegetables, whole grains, low-fat dairy products, poultry, fish, and nuts.
Red meat, sugary foods, processed foods, and beverages should be limited.
Just 40 minutes of moderate to vigorous aerobic exercise or brisk walking three to four times a week was also found to be sufficient for most people.
4.Risk assessment and calculation of heart and stroke risk according to given formulas.
The new equations offer greater accuracy in predicting the chances of heart attack or stroke in African-Americans, whose risk levels are higher than whites but they benefit everyone.
The new equations are recommended for 40- to 79-year-olds and measure a person's risk of a heart attack or stroke within the next 10 years.
In order to calculate 10-year risk, the equation uses race, gender, age, total cholesterol, HDL (good) cholesterol, blood pressure, use of blood pressure medication, diabetes status and smoking status.
The risks can be lowered through lifestyle changes and cholesterol-lowering agents like statins.