Latest, evidence based cancer prevention recommendations by WCRF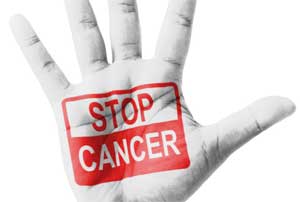 The World Cancer Research Fund (WCRF) has launched its new report – Diet, Nutrition, Physical Activity and Cancer: a Global Perspective, which is the result of an ongoing review of decades of evidence by world-renowned, independent experts worldwide. The report lays emphasis on the critical role played by overweight and obesity, lifestyle featuring little exercise and consumption of fast food in development of cancer.
Dr. Giota Mitrou, WCRF's Director of Research Funding and External Relations, will present the findings of the report at ECO 2018, the 25th European Congress on Obesity, in Vienna.
Key Findings of the Report:


Regularly drinking sugar-sweetened drinks increases your cancer risk, because it causes weight gain, overweight, and obesity.


Being physically active can help protect directly against three cancers [bowel (colon), breast (post-menopause) and womb (endometrium)], and also helps people maintain a healthy weight, reducing further their cancer risk.


A healthy diet featuring whole grains, vegetables, fruit and pulses and low in red and processed meat reduces your cancer risk.


Drinking alcohol is strongly linked to an increased risk of six cancers. This is one more (stomach cancer) than WCRF findings a decade ago. [Bowel (colorectum), breast (both pre- and post-menopause), liver, mouth, and throat (pharynx and larynx), esophagus (squamous cell carcinoma) and stomach.]


Around one in six deaths annually worldwide are due to cancer. As more countries adopt 'Western' lifestyles, the number of new cases of cancer is expected to rise by 58% to 24 million globally by 2035.
The report provides strengthened evidence for a comprehensive package of behaviors that, when followed together, represent the most reliable blueprint available for living healthily to reduce cancer risk.
With more than 7 lakh new cases and 5 lakhs deaths each year, cancer is one of the leading causes of morbidity an death in India. On a global scale, cancer accounted for 8.2 million deaths (around 13% of the total) in 2012. Further, as WCRF's latest report indicates, the quality of diet and levels of activity of most people living in wealthy societies do not encourage healthy aging, so the further impact on cancer rates is anticipated as populations age worldwide.
Dr. Mitrou said: "Our research shows it's unlikely that specific foods or nutrients are important single factors in causing or protecting against cancer. Rather, different patterns of diet and physical activity throughout life combine to make you more or less susceptible to cancer. Our Cancer Prevention Recommendations work together as a blueprint to beat cancer that people can trust because they are based on evidence that has now proved consistent for decades.
Key Recommendations by WCRF for Cancer Prevention:


Keep your weight within the healthy range and avoid weight gain in adult life.


Be physically active as part of everyday life – walk more and sit less.


Make whole grains, vegetables, fruit, and pulses (legumes) such as beans and lentils a major part of your usual daily diet.


Limit consumption of 'fast foods' and other processed foods high in fat, starches or sugars, this will help in controlling calorie intake and maintaining a healthy weight.


Eat no more than moderate amounts of red meat, such as beef, pork, and lamb. Eat little, if any, processed meat.


Drink mostly water and unsweetened drinks and limit the consumption of sugar-sweetened drinks.


Don't drink alcohol


Do not use supplements for cancer prevention, meet nutritional needs through diet alone.


For mothers: breastfeed your baby, if you can, it is good for both mother and baby.


After a cancer diagnosis: follow WCRF recommendations.


These recommendations are similar to those in 2007 report of WCRF, but they incorporate an important shift in emphasis. It's unlikely that there are 'magic bullet' specific foods or nutrients that in themselves will cause or provide protection against the disease. Rather, different patterns of diet and physical activity combine to create a metabolic state that determines the susceptibility to cancer. That's why the Cancer Prevention Recommendations work together as a blueprint to beat cancer and they're very securely based on evidence that's now been consistent for decades.
Source : With inputs from WCRF