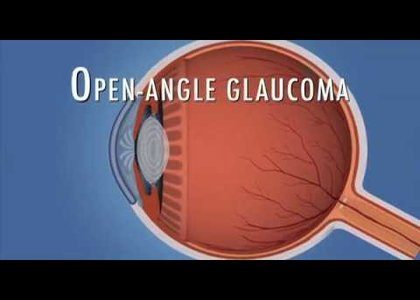 A new study published in the Journal of Glaucoma reports that Latanoprost is an effective first-line topical therapy in patients with open-angle glaucoma, especially those with IOP higher than 16 mm Hg.
Aspberg and his associates conducted a study to assess the intraocular pressure (IOP) – reducing the effect of latanoprost in treatment-naive patients with newly detected open-angle glaucoma with no restriction of the level of untreated IOP.
Speciality Medical Dialogues has earlier reported that the Food and Drug Administration has approved Latanoprost ophthalmic emulsion 0.005% for the reduction of elevated intraocular pressure (IOP) in patients with open-angle glaucoma or ocular hypertension.
Read Also: FDA approves latanoprost emulsion for Glaucoma
The study included eighty-sixing patients (105 eyes) with a diagnosis of open-angle glaucoma who received IOP-lowering therapy with latanoprost. The reduction in IOP  was recorded at 1 and 3 months after initiation of treatment.
The key study findings included are:
Mean untreated IOP for all eyes was 26.2 mm Hg (ranging from 10 to 51 mm Hg).
The mean pressure reduction was 7.9 mm Hg (28%), with equivalent average levels at 1 and 3 months.
The reduction in IOP ranged from -2.3 to 25.3 mm Hg after 1 month, and from -1.3 to 33.3 mm Hg after 3 months.
The pressure-lowering effect was considerably more pronounced in eyes with higher untreated IOP; the reduction increased by 0.55 mm Hg per mm Hg higher untreated IOP.
Four eyes, with untreated IOP within statistically normal limits, had no or negative IOP-reduction.
IOP reduction ended at untreated IOP≤16 mm Hg. An additional IOP-lowering effect of 1.28 mm Hg was achieved in eyes with pseudoexfoliation glaucoma.
Read Also: Study finds pillow as risk factor for Glaucoma
The results confirmed that latanoprost can be indicated as a first-line therapy for glaucoma. "To the best of our knowledge, this paper is the first to report the IOP-reducing effect of latanoprost treatment at all untreated IOP levels in newly detected glaucoma patients, write the authors.

For full information log on to 10.1097/IJG.0000000000001055