Laser Pointers can cause retinal burns in Children, finds study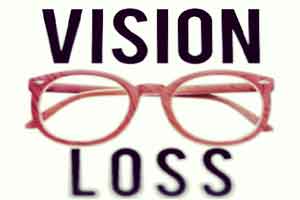 A new study published in the journal Eye has highlighted the risk of macular damage and vision loss from handheld lasers in children, especially in those with behavioral, learning, or mental health issue.
Laser pointers (sometimes termed laser pens) are handheld laser devices intended for pointing out objects or locations, including for demonstration and amusement purposes. Such lasers should have minimal risk of causing harm to vision.
However, retinal injury from laser pointers is causing concern due to the wider availability of more powerful and cheaper laser pointers. The authors have encountered both adults and children with such injuries, including self-inflicted retinal injury from the misuse of high-powered handheld laser pointers.
Read Also: New Retina scanner detects diseases before vision loss occurs
Linton and associates reviewed the existing literature of laser pointer retinal injuries in childhood and an online survey of UK Consultant Ophthalmologists to explore self-inflicted retinal burns from laser pointers in children.
Four of 77 case reports of laser burns in childhood analyzed reported psychological or behavioral issues. Three of four children in the cohort had such issues. Delay in diagnosis occurred in two of the patients. Structural retinal damage persisted for over 12 months in all four children (seven eyes).
Moreover, the survey of UK ophthalmologists found 159 cases of injury (85% male), 80% under 20 years of age. The majority of the laser pointers were purchased online. Many patients (36%) suffered moderate vision loss (6/18 to 6/60 Snellen), while 17% (at least 11 patients) suffered severe vision loss (<6/60 Snellen).
Read Also: New eye pressure test could prevent vision loss in older adults
"We highlight the risk of macular damage and vision loss from handheld lasers specifically in children with behavioral, learning or mental health issues. The diagnosis may be difficult or delayed in such children, "write the authors.
The authors suggested that in children with uncertain macular changes, ophthalmologists should explore the history for possible instances of exposure to handheld lasers pointers and emphasized that the regulatory authorities and manufacturers of handheld lasers should be aware of such potential risk to children.
For full information log on to https://www.nature.com/articles/s41433-018-0276-z