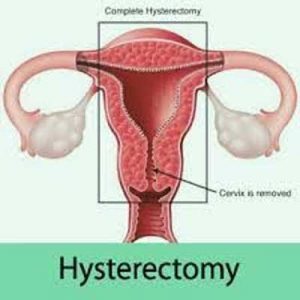 Hysterectomy is one of the most common operations carried out in women following Caesarean section.Dr.The Study has been published in World Journal of Laparoscopic Surgery.
The researchers carried out the study comparing LAVH) and TAH for a period of 1 year between November 2014 and October 2015 in a Sample size of total of 124 patients (62 for LAVH and 62 for TAH).The authors found that-
The LAVH is associated with shorter hospital stay as compared with TAH (3.3 and 5.8 days; p < 0.001), less amount of blood loss (176 and 420 mL; p < 0.022), and less number of postoperative complication rates (4.76 and 14.5%; p = 0.061).
 The LAVH is also associated with less number of blood transfusions. Only 8 patients required blood transfusion intra- or postoperatively following LAVH, and 25 patients for TAH.
The operation time in LAVH is slightly longer as compared with TAH (173 vs 153 minutes; p = 0.999).
Analgesic drug requirement to control pain was significantly less in LAVH. About 38.7% required continuous opioid infusion pump following TAH, and only 6.35% following LAVH.
The investigators concluded that the LAVH is a safe and reliable alternative to open surgery in the management of benign gynecological diseases, with significantly reduced hospital stay and complications.
How to cite this article: Gupta G, Varte VK, Goyal S. Laparoscopic vs Abdominal Hysterectomy in the Management of Benign Gynecological Diseases: A Tertiary Hospital Experience in Punjab. World J Lap Surg 2017;10(1):8-11.