................................ Advertisement ................................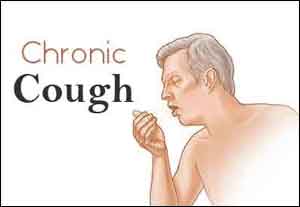 USA: In patients with chronic cough associated with gastroesophageal reflux disease (GERD), treatment with laparoscopic antireflux surgery (LARS) resulted in an excellent rate of resolution and quality-of-life outcomes, according to a recent study published in the journal Surgery. 
The study was also presented at the 2017 Annual Meeting of the Digestive Disease Week/Society for Surgery of the Alimentary Tract.
Extraesophageal manifestations of chronic gastroesophageal reflux are increasingly recognized, among which chronic cough may substantially compromise patient quality of life. Although the benefits of antireflux surgery are well documented in patients with typical symptoms of gastroesophageal reflux disease, Adrian Park, Anne Arundel Medical Center in Annapolis, Maryland, and colleagues conducted the study to determine the short-term impact of antireflux surgery on associated chronic cough.
................................ Advertisement ................................
For the study, the researchers identified  232 patients (47 men, 185 women) with symptomatic chronic cough attributed to GERD who underwent laparoscopic antireflux surgery between February 2012 and July 2018. Their mean was age 61 and the mean BMI was 28.9 kg/m2, and most (87%) were taking antireflux medication. Comorbidities were common, including hypertension (51.7%) and hyperlipidemia (49.0%).
................................ Advertisement ................................
The procedure used was predominantly fundoplasty, mostly Nissen fundoplication.
Also Read: Gabapentin is right choice for treatment of chronic cough due to GERD
Key findings of the study include:
The authors observed no 30-day wound-related complications, 17 patients (7.3%) experienced nonwound-related complications, and 2 patients (0.9%) required reoperation.
Patients reported significant improvements in chronic cough and other manifestations of gastroesophageal reflux disease during an average of almost 3 years (Reflux Symptom Index –66%, Gastroesophageal Reflux Disease-Health Related Quality of Life –85%, Laryngopharyngeal Reflux Quality of Life –75%, and Swallowing Quality of Life +29%).
Complete resolution of chronic cough was observed in 77% of respondents at follow-up, and 71% of post-laparoscopic antireflux surgery patients stopped antireflux medications.
Symptom control was accompanied with a high rate of postoperative satisfaction among 71% patients at latest follow-up.
Also Read: Laparoscopic Antireflux Surgery 18 percent failure noted : JAMA
"Chronic cough associated with gastroesophageal reflux disease after a thorough, objective medical workup can be expected to have an excellent rate of resolution and quality-of-life outcomes after laparoscopic antireflux surgery," conclude the authors. "A high-volume practice, objective documentation of gastroesophageal reflux disease, and a multidisciplinary approach are key in achieving optimal outcomes."
For further reference log on to https://doi.org/10.1016/j.surg.2019.01.036
Medha Baranwal joined Medical Dialogues as an Editor in 2018 for Speciality Medical Dialogues. She covers several medical specialties including Cardiac Sciences, Dentistry, Diabetes and Endo, Diagnostics, ENT, Gastroenterology, Neurosciences, and Radiology. She has completed her Bachelors in Biomedical Sciences from DU and then pursued Masters in Biotechnology from Amity University. She has a working experience of 5 years in the field of medical research writing, scientific writing, content writing, and content management. She can be contacted at medha@medicaldialogues.in. Contact no. 011-43720751
To know about our editorial team click here
................................ Advertisement ................................