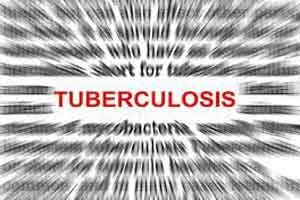 WHO announced a major improvement in treatment outcomes and quality of life of patients with multidrug-resistant tuberculosis (MDR-TB) involving key changes in MDR-TB treatment that prioritize newer medications and oral regimens over injectable drugs.
The announcement follows an in-depth assessment of the latest evidence on the efficacy and safety of medicines available to treat MDR-TB by an independent panel of experts convened by WHO.
WHO summarized the changes, which include a new priority ranking of available drugs for MDR-TB treatment based on the balance of effectiveness and harms and a preference for oral agents.
The drugs in the preferred treatment regimen now include
Bedaquiline, a novel oral TB drug that was approved by the US Food and Drug Administration in 2012 and is currently used in 89 countries but on a limited basis. Delaminid, another newer oral medication, is also on the list of recommended drugs.
Two injectable drugs kanamycin and capreomycin are no longer recommended. Injectable agents cause pain and distress to patients, with many experiencing serious adverse effects that often lead to treatment being interrupted.
The recommendations regroup the drugs used in longer MDR-TB regimens, which last 18-20 months, into three categories-
Group A -Bedaquiline along with linezolid and levofloxacin or moxifloxacin.
Group B drugs include clofazimine and cycloserine or terizidone.
Group C drugs, which are to be used only when agents in groups A and B can't be used, include delaminid, ethambutol, pyrazinamide, imipenem-cilastatin or meropenem, amikacin, ethionamide or prothionamide, and p-aminosalicylic acid. Only two of the medications (amikacin and imipenem-cilastatin/meropenem) are injectable.
The revised treatment recommendations are based on data from 50 studies of longer MDR-TB regimens involving 12,000 patients, new data from countries using bedaquiline, and the results of a phase 3 trial of delaminid. Data on shorter regimens was also included.
Read Also:Indian Scientists move forward towards developing TB vaccine
"The treatment landscape for patients with MDR-TB will be dramatically transformed for the better with the announcement today," said Dr. Soumya Swaminathan, WHO Deputy Director-General for Programmes. "Building on the available new data, and with the involvement of a large number of stakeholders, WHO has moved forward in rapidly reviewing the evidence and communicating the key changes needed to improve the chances of survival of MDRTB patients worldwide. Political momentum now needs to urgently accelerate, if the global crisis of MDR-TB is to be contained.
The WHO rapid communication aims to encourage and prepare countries to implement the upcoming new consolidated, updated and more detailed WHO policy guidelines on MDR-TB treatment which will be released later this year. WHO is also establishing a multi-stakeholder Task Force to coordinate support to national TB programmes in their rapid transition to the key changes envisaged.
MDR-TB is a major driver of antimicrobial resistance worldwide and threatens hard-earned gains made in the global TB response over the past twenty years. Diagnosis and treatment of MDR-TB remain a major challenge, with only one in four affected people currently being detected and even fewer being treated successfully.
For reference log on to
http://www.who.int/tb/features_archive/new_MDR_regimens/en/