Lancet slammed over low-salt diet risking heart study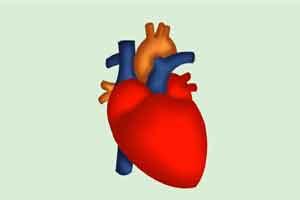 London : The prestigious medical journal The Lancet has garnered strong reaction for publishing an academic paper that claimed eating too little salt can risk hearts.
A research from the Population Health Research Institute in Canada of more than 130,000 people from 49 different countries on six continents concluded that restricting dietary salt to below 3,000 milligrams a day appears to increase the risk for heart disease, the Independent reported.
Co-author of the above study, Dr Martin O'Donnell, said: "This study adds to our understanding of the relationship between salt intake and health and questions the appropriateness of current guidelines that recommend low sodium intake in the entire population."
However, Professor Francesco Cappuccio, head of the World Health Organization's Collaborating Centre for Nutrition, attacked both the methods used in the study and the journal for agreeing to publish it.
"It is with disbelief that we should read such bad science published in The Lancet," he said, adding that the article contained "a re-publication of data" used in another paper.
Cappuccio said that the flaws that were extensively noted in their previous accounts are maintained and criticisms ignored. He added that the measurement of salt intake used by the researchers was "flawed" because it was done by testing urine samples given in the morning and then, "extrapolated to 24-hour excretion," using an "inadequate" equation.
He continued that the participants were almost exclusively from clinical trials of sick people that have a very high risk of dying and are taking several medications.
In addition to these "reiterated errors", the researchers had committed a "statistical sin" and used "biologically meaningless" classification, he claimed.
In a statement, the UK campaign group Consensus Action on Salt and Health, of which Professor Cappuccio is a member, also said using a single urine test was an "inaccurate" way to test sodium excretion.
"Furthermore, there is no proper discussion of the problems relating to reverse causality," the group said, adding "That is when people are dying they eat little or no food and as a result their salt intake is low. It is not the low salt intake that is causing their death, but rather their illness that is causing their low salt intake."
Source : ANI