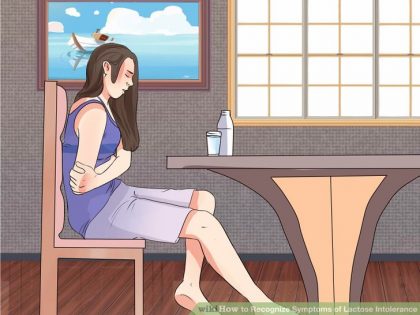 Systemic sclerosis (SSc) is a systemic inflammatory disorder affecting the skin and other organs, particularly the gastrointestinal tract where lesions may lead to motor activity impairment. Gastrointestinal involvement occurs in 50–88% of patients with SSc. Intestinal involvement may be responsible for severe complications, including haemorrhage due to small intestinal ectasia, malabsorption syndrome and intestinal pseudo-obstruction.
Lactose is the major carbohydrate found in milk and dairy products and is widely used in processed foods (e.g.: sausages, hot dogs, sliced meats, sliced bread, breakfast cereals, potato chips, prepared meals, barbecue sauces and liquid cheeses) In non-SSc patients, lactose malabsorption has been reported to result in abdominal clinical manifestations, including pain, bloating, borborygmi, nausea/vomiting and/or diarrhoea. In clinical practice, lactose breath test represents a noninvasive and reliable method to depict lactose malabsorption with both high sensitivity, specificity and positive predictive value.
There are no studies on systemic sclerosis (SSc) assessing the relationship between food intake, especially lactose, and gastrointestinal dysfunction.
Thus, the aims of the present prospective study, carried out by I. Marie et al, published in Alimentary Pharmacology & Therapeutics, 2016;44(10):1123-1133 were to: (i) determine the prevalence of lactose malabsorption, using lactose breath test, in unselected patients with SSc; (ii) evaluate the correlation between lactose malabsorption and gastrointestinal involvement; and (iii) predict which SSc patients exhibit lactose malabsorption.
Seventy-seven consecutive Caucasian patients with SSc and 20 control subjects underwent lactose breath test. All patients also completed a questionnaire on digestive symptoms, and a global symptom score (GSS) was calculated.
The prevalence of lactose malabsorption was higher in SSc patients than in controls. The authors observed a marked correlation between the presence of lactose malabsorption and: higher values of GSS ; severe oesophageal  and small intestinal  motor disorders; and joint involvement. Furthermore, in SSc patients with symptomatic lactose malabsorption, the median value of GSS of digestive symptoms was lower after initiation of lactose-free diet.
The authors thus concluded  that lactose malabsorption often occurs in patients with systemic sclerosis. Furthermore, their findings highlight the fact that lactose breath test is a helpful, noninvasive method, by identifying the group of patients with systemic sclerosis with symptomatic lactose malabsorption that may benefit from a reduction in lactose intake.
You can read the full study by clicking on the following link