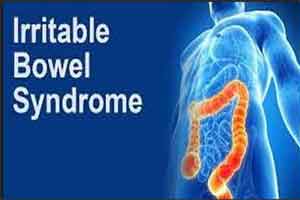 Irritable bowel syndrome (IBS) is a common functional bowel disorder that imposes a considerable burden on health-related quality of life (QOL) worldwide. IBS patients are more likely to suffer from psychiatric diseases, including anxiety and depression, that are healthy individuals.The Korean Society of Neurogastroenterology and Motility (KSNM) published the first version of the medical guidelines for Irritable Bowel Syndrome, IBS in 2005 which was updated a number of time and the present update is the latest one.The primary target population is adult patients diagnosed with or suspected to have, IBS. The major topics are diagnostic modalities, prevention of aggravation, medical treatments, and alternative therapies.
Clinical Practice Guidelines
IBS is a chronic, recurrent symptom complex, which includes abdominal pain or discomfort, changes in bowel habit, and bloating for at least 6 months.The final diagnosis of IBS is based on the exclusion of organic diseases that would explain the symptoms and the absence of endoscopic abnormalities. The Rome definition is used both clinically and for research purposes. According to the Rome IV definition, IBS is defined by recurrent abdominal pain on at least 1 day per week on average, for the past 3 months, that is associated with 2 or more of the following symptoms: abdominal pain related to defecation, a change in bowel frequency, and a change in stool form. However, this definition is not always applicable in a clinical setting.
Key Recommendations
................................ Advertisement ................................
Colonoscopy
................................ Advertisement ................................
1.  Colonoscopy may be considered in patients with alarm symptoms, eg, rectal bleeding, unexplained weight loss, change in bowel habits persisting after age 50 years, or a family history of bowel cancer.Grade B
Diet
2. A low-fermentable oligosaccharides, disaccharides, monosaccharides, and polyols diet, which restricts dietary short-chain carbohydrates, is effective in reducing the symptoms of irritable bowel syndrome.Grade 2C
Physical Activity
3.  Physical activity may be helpful in improving the symptoms of irritable bowel syndrome.Grade 2C
Bulking Agents
4.  Bulking agents can provide overall symptom relief in irritable bowel syndrome patients.Bulking agents are fiber supplements, such as psyllium (ispaghula husks), calcium polycarbophil, methylcellulose, and bran.2B
Osmotic Laxatives
5.  Osmotic laxatives can increase stool frequency in constipation-dominant irritable bowel syndrome patients.Osmotic laxatives are poorly absorbed by the gut and induce water secretion into the intestinal lumen, which softens and eases passage of the stool. Osmotic agents, such as polyethylene glycol (PEG), lactulose, sorbitol, and magnesium hydroxide, are inexpensive and have been validated in RCTs for chronic constipation.2B
Antispasmodic Agents
6. Antispasmodics are effective in treating abdominal discomfort and pain in irritable bowel syndrome patients.Antispasmodics, including smooth muscle relaxants, anti-muscarinic agents, anticholinergics, and calcium channel blockers, have long been used to treat IBS.1B
Anti-diarrheal Agents
7.  Loperamide is recommended to improve stool consistency and decrease bowel frequency in diarrhea-dominant irritable bowel syndrome patients. Loperamide is a synthetic opioid receptor agonist that stimulates inhibitory presynaptic receptors in the enteric nervous system, resulting in inhibition of peristalsis and secretion. Loperamide is the most commonly used drug for multiple symptoms of IBS, particularly diarrhea.1C
 Serotonin Subtype 3 Receptor Antagonists
8.  Ramosetron, a serotonin subtype 3 receptor antagonist, improves stool consistency, abdominal pain/bloating, and health-related quality of life in diarrhoea-dominant irritable bowel syndrome patients. 2A
Serotonin Subtype 4 Receptor Agonists
9.Prucalopride, a serotonin subtype 4 receptor agonist, may improve stool consistency, abdominal pain/bloating, and health-related quality of life in constipation-dominant irritable bowel syndrome patients whose bowel symptoms are refractory to simple laxatives. 2C
Antibiotics
10.  Rifaximin may be effective in reducing global symptoms of diarrhea-dominant irritable bowel syndrome.Rifaximin is a poorly absorbable rifamycin derivative that inhibits bacterial transcription.2B
Probiotics
11. Statement: Probiotics may be considered to relieve global symptoms, bloating, and flatulence in irritable bowel syndrome patients.Probiotics improve mucosal integrity and restore the intestinal barrier by regulating the gut microbiota.
Antidepressants
12. Tricyclic antidepressants may be considered in patients with irritable bowel syndrome for abdominal pain relief and global symptom improvement.Tricyclic antidepressants (TCAs) can be considered in IBS patients whose symptoms are not improved by laxatives, loperamide, or antispasmodic agents and can provide abdominal pain relief and improve the overall symptoms.
13.  Selective serotonin reuptake inhibitors may be considered to improve the sense of well-being of patients with irritable bowel syndrome.2B
Use of invalidated diagnostic or therapeutic approaches and good access to treatment may explain the high socioeconomic burden of IBS in Korea. Therefore, organized medical guidelines on IBS based on systematic reviews of the medical literature are needed.
For more details click on the link: https://doi.org/10.5056/jnm17145
Anjali Nimesh Joined Medical Dialogue as Reporter in 2016. she covers all the medical specialty news in different medical categories. She also covers the Medical guidelines, Medical Journals, rare medical surgeries as well as all the updates in medical filed.
She is a graduate from Dr. Bhimrao Ambedkar University.
She can be contacted at editorial@medicaldialogues.in
Contact no. 011-43720751