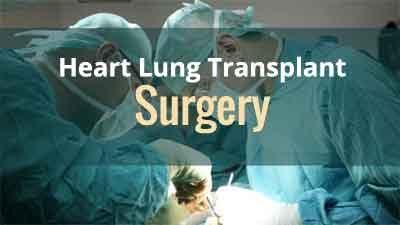 KOCHI: Padmashree Dr Jose Chacko Periappuram with his team reportedly performed the Kerala's first heart lung transplant surgery successfully at the Lisie Hospital.
The surgery was performed on patient Jenisha (26) of Kuttampuzha in Ernakulam who was diagnosed with Eisenmenger's Disease, a rare congenital heart disease. The doctors had advised her family that only the transplantation of heart and lungs would ensure her long term survival.
The surgery happened thanks to the donated organs of on deceased Nithin from Karunagappally in Kollam district, who was earlier pronounced brain dead. The organs were transported from Lakeshore Hospital in the city to Lisie Hospital with the help of local police who set up a green corridor and ensured there was no delay. The surgery is reported to have taken seven long hours.
Speaking about the successful intervention, Dr Periappuram who performed the surgery said,  "She is recovering fast and is getting back to normal life. She is able to eat, talk and walk. At present, she has been kept in the isolation ward to avoid any infection. She can leave the hospital in another week or so, if no complications arise," reports Express
Speaking over such a rare and complicated surgery, the doctor informed,  "A disease like Eisenmenger's, which necessitates heart and lungs transplant as the patient gets older, are diagnosed early in Western countries, thanks to the better health facilities there."
Uptil now, only 15-20 heart lung transplant surgeries have been conducted in India so far.
A heart-lung transplant is a major and rarely performed surgical procedure. During a heart-lung transplant, a person's diseased heart and lungs are replaced with the heart and lungs of a recently deceased donor.
Some of the conditions that most often require a heart-lung transplant include:
Adult congenital heart disease (ACHD) – where an adult has one or more birth defects that affect their heart
Ischemia, or lack of oxygenated blood to the heart (coronary heart disease), leading to heart attack and permanently damaged heart muscle
Heart valve disease, such as with damage from rheumatic fever
Infections of heart tissue, especially heart valves
Untreated, uncontrolled high blood pressure
Heart muscle disease, secondary to multiple causes
Congenital heart defects (certain heart defects that an individual is born with)
Certain drugs
 Cystic fibrosis
Eisenmenger syndrome, which is due to unoperated congenital heart defects
Idiopathic pulmonary fibrosis
pulmonary hypertension – where high blood pressure develops inside the blood vessels of the lungs, which can damage both the lungs and the heart.