Know which Tests are unnecessary for young orthopaedics patients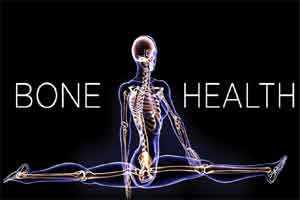 A list of specific orthopaedic tests and procedures that are commonly ordered but not always necessary when treating children for hip, foot and other Orthopaedics and musculoskeletal conditions has been released by the American Academy of Pediatrics (AAP), as part of the Choosing Wisely® campaign.The AAP Section on Orthopaedics, along with the Pediatric Orthopaedic Society of North America (POSNA) produced the list of five targeted evidence-based recommendations after careful review and input from various expert committees in Five Things Physicians and Patients Should Question.
Unnecessary testing often generates false positive findings that can lead to more testing, expense, inconvenience for patient and family, and even to painful invasive diagnostic or therapeutic procedures.
"There should always be a conversation between physician and patient on what procedures and tests are really necessary," said Brian Shaw, MD, FAAP, FAAOS, a member of the AAP Section on Orthopaedics. "We want to provide the best care, and when it comes to testing, sometimes less is more."
Advanced imaging methods, for instance, in some cases may not only be costly, but also easily misinterpreted and require sedation of young children. These tests also can expose children to radiation.
In other cases, "We know that some conditions require simple monitoring and can be resolved over time," said Harold van Bosse, MD, chairperson for the POSNA Committee on Advocacy. "For instance, custom shoe inserts and braces are not always necessary and may even be ineffective."
The Choosing Wisely recommendations include:


Do not order a screening hip ultrasound to rule out developmental hip dysplasia or developmental hip location if the baby has no risk factors or physical findings. Both conditions are relatively rare, and universal screening programs have shown a substantial false positive rate, associated with an increase in treatment.


Do not order radiographs or advise bracing or surgery for a child under age 8 who has a mild in-toeing gait, which usually reflects an ongoing maturation of the skeleton. Monitor the child's gait at normal well-child examinations until age 7 or 8, unless there is severe tripping and falling or asymmetry.


Do not order custom orthotics or shoe inserts for a child with mild flat feet. If an arch is present when standing on tiptoe, the foot can be managed with observation or over-the-counter orthotics. The orthotic devices to provide support for the foot do not aid in the development of the arch.


Do not order advanced imaging studies, such magnetic resonance imaging (MRI) and computerized tomography (CT) for most musculoskeletal conditions until all appropriate clinical laboratory and radiographic examinations have been completed. The MRI exams are costly, frequently require sedation in the young child and may not result in an appropriate interpretation. CT scans deliver a significant dose of radiation.


Follow-up X-rays for buckle (or torus) fractures of the forearm are unnecessary if the injury is no longer tender or painful. These fractures often do not require a formal cast but instead may be immobilized with a simple wrist brace or removable splint.


To Read the full article click on the following link: The list, Five Things Physicians and Patients Should Question
Source : Press Release