Intra-articular hyaluronic acid available pain relief in Knee osteoarthritis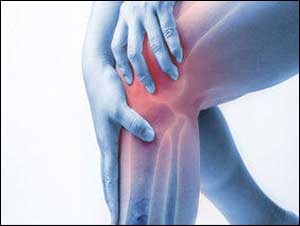 Triluron (sodium hyaluronate) has been introduced in the US, announced Fidia Pharma USA. Triluron is a hyaluronic acid (HA) based intra-articular visco-supplement indicated for the treatment of knee osteoarthritis pain in patients who have failed to respond adequately to conservative nonpharmacologic therapy and simple analgesics (eg, acetaminophen). Its treatment cycle consists of 3 injections given at weekly intervals.
Viscosupplementation is a procedure for patients with osteoarthritis (OA) of the knee which involves injecting thick fluid called hyaluronate into the knee joint. It is not a cure for osteoarthritis but improves the lubricating properties of the synovial fluid -- a natural lubrication fluid that resides in each joint. This reduces the pain from osteoarthritis of the knee, improve mobility, and provide a higher and more comfortable level of activity.
Read Also: Intra articular Sprifermin beneficial for knee osteoarthritis patients, finds JAMA Study
According to the company's press release, the launch of the 3-injection product, Triluron, represents an important new, convenient treatment option for physicians and their patients. It also completes the HA visco-supplement portfolio
offering for Fidia Pharma USA Inc. building on the successes of Hymovis, the only 2-injection HA-based hydrogel visco-supplement and the flagship Hyalgan, a 5-injection regimen and the first HA product approved for the treatment of knee OA pain in the US.
Important safety information
Triluron is extracted from rooster combs so healthcare providers should use caution when injecting the product into patients who are allergic to avian proteins, feathers, and egg products. It is contraindicated in patients with infections/skin diseases in the area of the injection site/joint. The safety and effectiveness of Triluron have not been established in pregnant women, nursing mothers, children, use in other joints, or concomitantly with other intra-articular (IA) injections. The effectiveness of a single treatment cycle of fewer than 3 injections has not been established.
Read Also: Lorecivivint, a potential disease-modifying treatment for knee osteoarthritis
For further reference and more information visit
fidiapharma.us
.
Source : press release