KIMS Doctors Remove Large Number of Kidney Stones
People with family history of stones need to be cautious, need regular checkup: Dr Francis Sridhar Katumalla, Consultant Urologist and Kidney Transplant Surgeon, KIMS Hospitals
In a well-calculated surgery done by the noted doctors of KIMS Hospitals, Secunderabad, a 60-year-old patient was saved from the killer silent stone accumulated in both of his kidneys.
Mohan Lal is from Gajwel, Medak district is a farmer. He was not aware of the growing silent stones inside his kidneys. He was admitted to hospital with general symptoms of fever, vomiting and weakness. Later the investigations revealed that both his kidneys were poorly functioning due to large bolsters of stones which were blocking the kidneys from draining out the urine.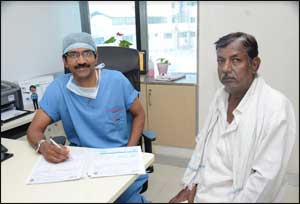 The patient was stabilized in the first phase by inserting stents into the kidneys to improve the function and then surgery was carried out in two phases. The keyhole surgeries (PCNL) were performed by Dr. Francis Sridhar Katumalla and his team. The patient and the family were astonished to see unbelievable stone bulk removed from his kidneys and at the same time happy to get rid of these stones and to get both his kidneys functioning normally post-surgery.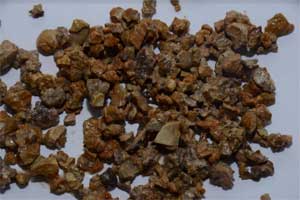 Dr. Francis Sridhar Katumalla, Consultant Urologist and Kidney Transplant Surgeon, KIMS Hospitals who performed the surgery said, "Contrary to the general symptoms of kidney stones, silent stones never show any sign until it reaches to the point where the kidney function largely gets effected. Silent Stones are found one in every 10 – 15 stone cases approximately. Generally, when a stone is developed in Kidneys, patients witness a pain in the lower back, which I think is good in a sort, where they can approach the doctor for the diagnosis and treatment, however in Silent Stones, it's not the case. We have got this patient in time and kidneys did not go the irreversible stage. Stone keeps on growing inside and it suddenly starts showing symptoms of loss of appetite, weakness, vomiting and others. People with family history of kidney stones are advised to have regular checkups once in six months. Similarly, people who witness burning in the urine, muddy or coloured urine besides the slight pain in back also need to approach for checkup."
Source : Press Release