Ketogenic Diet may induce keto-rash or prurigo pigmentosa: AAD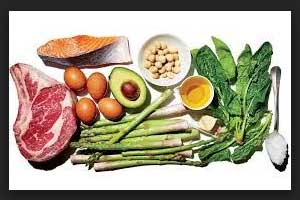 DELHI: The ketogenic diet is the diet on trend and is often touted as the diet for weight loss and offers many health benefits. However, a new study has shed light on its harmful effects. The recent poster presented at the 2019 American Academy of Dermatology Annual Meeting has found that consumption of the ketogenic diet may trigger prurigo pigmentosa or "keto-rash."
According to the study, the patients who present with a pruritic rash characterized by papules and papulovesicles should be queried about whether they are following a ketogenic diet, especially if the rash does not respond to antihistamines or corticosteroids. They may be suffering from prurigo pigmentosa or "keto-rash."
The poster was presented by Jeremiah Au, the University of Illinois Hospital and Health Sciences System in Chicago. In the study, prurigo pigmentosa was described as, "a pruritic eruption of erythematous papules and papulovesicles on the back, chest, and neck. To date, about 300 cases have been reported in the literature, largely in the Japanese population. Less than 20 cases of [prurigo pigmentosa] have been described in the United States."
The authors present their own case of ketogenic diet-induced prurigo pigmentosa because of "the growing popularity of the ketogenic diet and countless references to the 'keto-rash' on public blogs and sites."
The case is of a 37-year-old male who presented with a pruritic rash on the abdomen, chest, and back that had been present for 6 days. He was reportedly not taking any new medications, personal care products or supplements prior to the onset of rash. He also denied used tobacco, alcohol, or any illicit drugs as well as any close contacts with a similar rash, any preceding illnesses, or recent history of travel.
Since the onset of the rash, the patient had been to the emergency department and undergone an extensive laboratory workup. CMP, CBC with differential, ESR, and CRP were all within normal limits. Urinalysis, however, revealed elevated urinary ketones.
The patient was prescribed triamcinolone 0.1% cream and loratadine 10 mg daily, which was ineffective. He continued to develop new lesions daily, and he was sent to dermatology for further evaluation. A review of systems was conducted and was negative, but the patient reported that approximately 3 weeks prior to the outbreak of the rash, he started a strict ketogenic diet.
The patient declined biopsy but agreed to increase his carbohydrate intake to > 50 g per day. He was also given a prescription for doxycycline 100 mg twice daily for 2 months but he never filled it. During a follow-up 1 month later, the pruritis and rash were fully resolved, although reticulated post-inflammatory hyperpigmentation remained present.
The investigators note in their poster that prurigo pigmentosa predominantly affects young adults but can occur at any age. While the etiology is not fully understood, it has been associated with exogenous triggers, such as physical trauma or friction, hormonal triggers, such pregnancy, and menstruation, as well as metabolic triggers, such as ketotic states that can be produced by ketogenic diet, diabetic ketoacidosis, anorexia nervosa, and rapid weight loss.
"Ketone bodies distribute around blood vessels leading to neutrophil-mediated perivascular inflammation which is thought to manifest as [prurigo pigmentosa]. Additionally, ketones may also cross cellular membranes eventuating in altered intracytoplasmic processes," write the authors.
Differential diagnoses include inflammatory disorders, such as dermatitis herpetiformis, Linear IgA, acute lupus erythematosus, Grover's disease, and pemphigus foliaceous as well as residual pigmentary disorders, such as Dowling-Degos disease, Gougerot-Cartcaud disease, lichen planus pigmentosus, macular amyloidosis, and erythema dyschromium perstans.
The primary treatment consists of intake of > 50 mg of carbohydrates daily to correct ketosis as well as oral minocycline, doxycycline, or dapsone to address inflammation. Both topical and oral corticosteroids and antihistamines are ineffective.
When patients are on ketogenic diets for medical conditions, such as diabetes mellitus, the help of a registered dietician trained in ketogenic therapies may be beneficial.