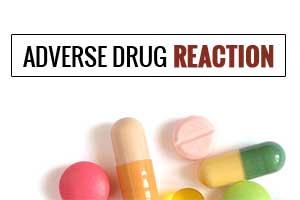 Allan Lieberman and his associates have reported a case  of a 66-year old man who developed adverse reactions after exposure to azole antifungal drugs. Over a 10-year period,acute adverse reactions occurred in the man in response to many common chemicals, many foods, and low-dose naltrexone. A number of case reports have already mentioned hypersensitivity reactions in patients receiving ketoconazole in either oral or dermal form.The case was recently published online.
The patient's history included more than 40 years of exposure to chemicals such as pesticides, wood preservatives, fertilizers, as well as chemicals used for welding. At age 56, his health took a serious downturn after he was treated for several weeks with oral ketoconazole 200 mg twice daily and 0.5% fluconazole cream at the same time for fungal infections on his penis and ears. He soon experienced two episodes of hypotension and trouble breathing which required emergency room care.
He started to experience a wide range of health problems including tinnitus, angioedema, face flushing, raw eyelids, trouble breathing, headache, weakness all over, tremors, burning all over the body, nausea, and a pins and needles feeling.He has never had an alcohol drinking problem or been on disulfiram but started having adverse reactions when drinking even small amounts of ethanol after his exposure to ketoconazole/fluconazole at age 56
The significance of this case report is the association of an adverse drug reaction with the development of sensitivities to multiple chemicals which are mostly of petrochemical origin.
The patient's previous significant exposure to multiple toxins and petrochemicals had no  adverse reactions earlier.It was only after his exposure to azole drugs that he developed severe and sometimes life-threatening reactions to multiple chemicals
The researcher hypothesized that the combined exposure of antifungals, pesticides and other chemicals caused a long-term decline in P450 enzyme activity or damaged other enzyme systems. It may also be possible that  the oral ketoconazole caused  long-term liver damage which interferes with detoxification, although standard liver enzymes were normal in this case
More research is needed to determine the precise biochemical mechanisms of these adverse reactions triggered by ketoconazole/fluconazole exposure.
The study was published online.
For more reference log on to:
https://link.springer.com/article/10.1007/s40800-018-0083-2