Kerala: GMC conducts free Bone Anchored Hearing Aid Attract surgeries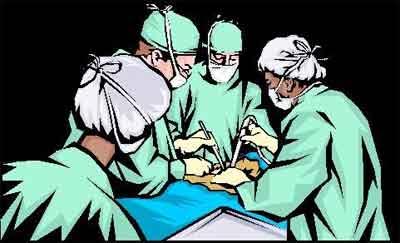 Kozhikode: The Kozhikode Government Medical College Hospital successfully conducted 3 Bone Anchored Hearing Aid (BAHA) Attract surgeries that were performed by a team of doctors led by Dr P Muraleedharan Namboothiri, head of the department of ENT. While the surgery at a private hospital would cost around Rs 5 lakh, the government hospital conducted them for free for children above six years and below 18 years of age, under the National Rural Health Mission aided Rashtriya Bal Swathya Karyakram (RBSK). The beneficiaries were selected by a state level RBSK committee. The surgeries were conducted over a span of 7 months.
BAHA Attract system is considered as one of the most effective bone conduction hearing systems that comprises a sound processor with an abutment and a small titanium implant which is placed behind the non-functioning ear.
Explaining the procedure Dr P Muraleedharan Namboothiri told the
TOI
, "The implant magnet is attached and kept hidden from the skin. The sound is transmitted as vibrations from the processor to the implant via magnet which directs it through the bone to stimulate inner ear. The vibrations which reaches inner ear cause waves in the fluid of the cochlea. The hair cells in the inner ear then convert the fluid movement into electrical signals and sends it to the hearing nerve and the nerve then sends these electric signals to the brain as electrical impulses where they are interpreted as sound."
Patients with chronic middle ear condition, congenital defects of the ear who are not in a position to wear traditional hearing aids and those who have outer ear problem, can be treated through this procedure, said P Sameer, head of the audiology, ventre for audiology and speech pathology.
Incidentally, the Kozhikode Government Medical College Hospital is also celebrating the 60th birth anniversary year of its establishment.