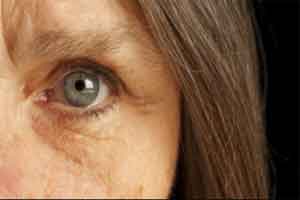 The Surgeons at Kerala's Ernakulam General Hospital recently operated on a 56 years old woman who was suffering from severe itching in her eye. With the operation doctors successfully removed a 70mm long worm called Dirofilaria genus from her eye as it was the sole reason of itchiness in her eye.
The Dirofilaria genus worm is known to cause Elephantiasis, or the swelling of the lymph nodes and vessels.
The Doctors came across the case when the patient visited the hospital complaining sever pain and itching in her eye. The doctor immediately operated on her and removed a 70mm long Dirofilaria genus.She was given a local anesthesia by the physicians before they conducted the simple surgery, which lasted for just about 10 minutes.
Her eye got better the next day itself, but she has been given medication to prevent the spread of the worms to other parts of her body.  Below is the video of the surgery
Video Courtesy: Indian Express
The following two tabs change content below.
savita thakur
Studied at Indraprastha College for Women (Delhi University), completed in 2014. Currently working with Medical Dialogues, a online Medical news paper dedicated for healthcare Professionals.
Latest posts by savita thakur (see all)