JAMA study raises doubts about risk of hip fracture with antidepressants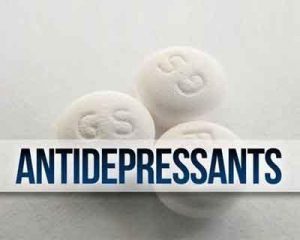 Treatment with antidepressants has been associated with hip fracture. This association could restrict the treatment options, especially in older patients.A new study, published in JAMA Psychiatry, raises doubts on the association between antidepressant use and hip fracture in older adults.
The researchers investigated the association between antidepressant drug treatment and hip fracture starting 1 year before the initiation of treatment.They used a Swedish prescription drug database, and matched 200,000 adults aged 65 and older who started antidepressants between 2006 and 2011 with 200,000 who didn't receive antidepressants. During the year before and after starting treatment, elders who used antidepressants had nearly three times the number of hip fractures as controls (roughly 12,800 vs. 4,800). However, the risk increase was similar in the year before and after treatment — and actually peaked in the 16–30 days before treatment initiation (odds ratio, 5.8).
They concluded that the present study found an association between antidepressant drug use and hip fracture before and after the initiation of therapy. This finding raises questions about the association between antidepressant use and hip fracture seen in previous observational studies and that should be further investigated in treatment studies.
The researchers, Jon Brännström, MD, Hugo Lövheim, MD, PhD, Yngve Gustafson, MD, PhD, Peter Nordström MD, PhD, note that the Beers criteria — a list of medications that may not be suitable for seniors because their risks can potentially outweigh their benefits — says that antidepressants should be avoided in people with a history of falls unless other alternatives are unavailable.
"Even if antidepressant drug use does not increase the risk of hip fracture, the prescription of antidepressants to older people should be restrictive, as the evidence for positive effects is limited," the study's authors write. "Antidepressants are associated with adverse effects other than falls and fractures, including QT interval prolongation [irregular heartbeat], hyponatremia [low sodium levels in the blood], and gastrointestinal bleeding."
Experts however suggest that clinicians would still be wise to inform patients about the potential risk of falling and fractures that may follow antidepressant use.This is required because depressed elders can not be left without treatment with antidepressants since the toll of untreated depression will likely outweigh the potential risks associated with antidepressant use.