IVUS guided management of stent thrombosis - Dr Sengottuvelu G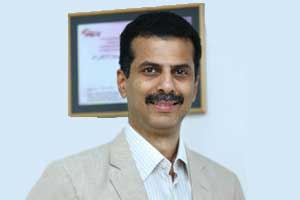 The author, Dr Sengottuvelu G is a Senior Consultant & Interventional Cardiologist, Apollo main hospitals, Greams Road, Chennai. He is presenting on the following topics at India Live 2018


IVUS guided management of stent thrombosis - Time: 8.30 AM to 11.00 AM(02/03/18)


IVUS/OCT IN CALCIFIED LESIONS- Time: 2.00 PM to 4.30 PM(02/03/18)


Stent thrombosis-Role of OCT- Time: 4.30 PM to 6.30 PM(02/03/18)


Is it Spontaneous coronary artery dissection? OCT gives the answer-Time: 4.30 PM to 6.30 PM(02/03/18)


Live in box OCT-guided stenting-Time: 4.30 PM to 6.30 PM(02/03/18)


Following are the briefs of his topics
IVUS guided management of stent thrombosis
Dr.Sengottuvelu.G started by saying "Not all stent thrombosis are equal". Intracoronary Imaging is critical to diagnose the cause of stent thrombosis and tailor therapy accordingly. IVUS has the particular advantage in view of high penetration capabilities. Ultrasound can penetrate thrombus and also the entire vessel can be scanned. Dr.Sengottuvelu.G emphasized that IVUS is the only modality to diagnose "Late acquired malapposition" as a cause of stent thrombosis. IVUS also can diagnose several other causes of early, late and very late thrombosis. Limitations of IVUS include its inability to diagnose strut coverage.
IVUS/OCT IN CALCIFIED LESIONS
Intracoronary imaging is critical in planning evaluation of pre stenting strategy as well as to achieve the optimal post-stenting result. Calcific lesions are difficult subsets and need proper evaluation and debulking strategies.
Dr.G.Sengottuvelu in his lecture emphasis both the role of IVUS and OCT in interventions and evaluation and amount of calcific lesion.He mentioned IVUS is most commonly used for pre stenting assessment of calcium.USG does not penetrate the calcium and it will be seen as the bright layer with no structures seen behind calcium. IVUS helps to identify whether it is superficial or deep and also the extent of calcium along the artery. Generally, a calcium of 360˚ requires rotablation.
OCT has added advantage over IVUS in which the Infrared light can penetrate the calcium. Calcium is clinically described as the homogenous area with less pitch and well-circumscribed margins.OCT can hence identify the thickness of calcium. It has been reported that a calcium thickness less than 500mm yields high pre balloon dilatation and may not require ROTA.
Stent thrombosis-Role of OCT
Optical coherence tomography with its unique features of high resolution plays a vital role in diagnosis and management of Stent thrombosis. Dr.G.Sengottuvelu emphasized that "Not all Stent thrombosis are equal", One needs to identify the specific cause of stent thrombosis, the etiology of which varies depending on the time course - sub-acute, late and very late.
Identification of specific causes of stent thrombosis results in failure made strategy specific to the cause and can prevent recurrent stent thrombosis. He showed several OCT images in several difficult etiology of stent thrombosis.
Is it Spontaneous coronary artery dissection? OCT gives the answer
OCT IN SCAD
With the availability of sophisticated imaging such as OCT, we can able to identify the mechanism of ACS. We have shown plaque formation, rupture and calcific nodule and etiology of ACS.
SCAD is an uncommon condition and is one of the important cause of ACS. Angiography is not a very good investigation to confirm the diagnosis of SCAD. Angiographic differentiation includes organized thrombus, calcific nodule etc. OCT though has to be done carefully without extension of intramural hematoma, gives very valuable information in confirming the diagnosis. It delineates the location of entry point and the extent of intramural hematoma and appropriate management can be planned.
Live in box OCT-guided stenting
OCT LIVE
With more and more invention of Intracoronary imaging, Dr.G.S demonstrated a typical case of the example of how to perform PCT step by step. He showed basic steps of catheter preparation, connection, and image acquisition.
OCT images were played and the step by step methods for analysis we discussed with longitudinal display one can identify the appropriate proximal and distal stent landing and stent length on coronaries.After stent deployment, one can assess for edge dissection, stent expansion.He demonstrated the advantage of new software-MSO(Metallic Stent Optimization) 3D OCT and angiographic co-registration.