Ivabradine found effective in CAD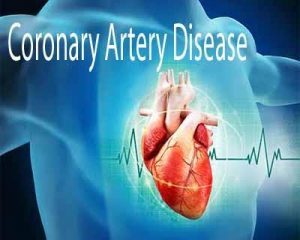 Coronary artery disease (CAD) is the global leading cause of mortality, accounting for approximately 7.4 million deaths annually. Furthermore, CAD accounts for a high morbidity rate, poor quality of life with a major socioeconomic impact. It entails an annual risk of death and nonfatal myocardial infarction (MI) of 1–2 % and 3 %, respectively .
Stable angina pectoris affects 2–4 % of the population in Western countries and entails an annual risk of death and nonfatal myocardial infarction of 1–2 % and 3 %, respectively .Although there are established drugs for treatment of cardiovascular diseases, many patients are often unable to tolerate the doses of beta blocker or non-dihydropyridine calcium antagonists required to achieve the desired symptom control. Recent trends have seen the emergence of drugs which act on funny current channels to induce selective heart rate reduction. Ivabradine is one such drug developed for coronary artery disease and heart failure. The selective pacemaker current inhibitor ivabradine was developed as a drug for the management of patients with angina pectoris, through its ability to reduce HR specifically. The available data suggest that ivabradine is a well-tolerated and effective anti-anginal agent and it is recommended as a second-line agent for relief of angina in guidelines
The clinical use of ivabradine has and continues to evolve along channels that are predicated on its mechanism of action. It selectively inhibits the funny current (If) in sinoatrial nodal tissue, resulting in a decrease in the rate of diastolic depolarization and, consequently, the heart rate, a mechanism that is distinct from those of other negative chronotropic agents. The drug has been evaluated and is used in select patients with systolic heart failure and chronic stable angina without clinically significant adverse effects. In addition to this Ivabradine has also shown promise in the management of inappropriate sinus tachycardia.
For more details click on the link :
http://www.onlinejacc.org/content/70/14/1777?sso=1&sso_redirect_count=2&access_token=