IV MgSO4 significantly improves pulmonary function in Pediatric Asthma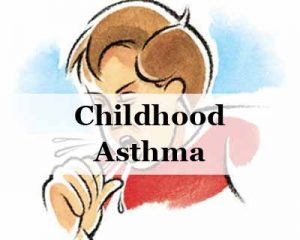 A new study published in the journal Pediatric Emergency Care reports that intravenous(IV)magnesium sulfate is an effective treatment in children with mild to moderate asthma showing significant improvement in the pulmonary function and decreased further hospitalization and treatment. However, nebulized magnesium sulfate treatment showed no significant effect on respiratory function in pediatric patients.
Acute asthma exacerbations are common prognostic to pediatric emergency departments (EDs). Standard treatment with inhaled beta-agonists and corticosteroids are often sufficient in mild asthma but are ineffective in the treatment of moderate to severe exacerbations. Magnesium sulfate (MgSO4) has been used as an adjunct treatment due to its bronchodilatory properties (both in its intravenous (IV) and nebulized form but no study has established its efficacy in acute asthma in children.
Su Z and his associates conducted a study to evaluate the efficacy of intravenous (IV) and nebulized magnesium sulfate in acute asthma in children. The investigators did a meta-analysis and extracted the data from PubMed, Cochrane Library, and EMBASE. Randomized controlled trials and quasi-randomized controlled trials of IV and nebulized magnesium sulfate in pediatric acute asthma were included. The outcomes subject to meta-analysis were the pulmonary function, hospitalization, and further treatment.
Read Also: New pediatric asthma yardstick has treatment guidance for children of every age
Key study findings:


IV MgSO4 led to a decrease in hospital admission


IV MgSO4 led to a significant improvement in pulmonary function


Nebulized MgSO4 had no significant effect on hospital admission


Nebulized MgSO4 had no significant effect on pulmonary function


According to the British Thoracic Society/Scottish Intercollegiate Guideline Network Guidelines 2014, IV magnesium sulfate is safe but its place in management is not yet established. However nebulized magnesium sulfate is not recommended for treatment of mild to moderate asthma attacks, but in patients presenting with oxygen saturation <92%, adding 150mg magnesium sulfate to each nebulized salbutamol and ipratropium was recommended.
The study concluded that IV magnesium sulfate appears to benefit pediatric patients with moderate to severe asthma with improvements in respiratory function and decreased the need for hospitalization.
For reference log on to 10.1097/PEC.0000000000000909
Source : With inputs from the journal Pediatric Emergency Care