IV antibiotics use linked to longer hospital stays in heart failure patients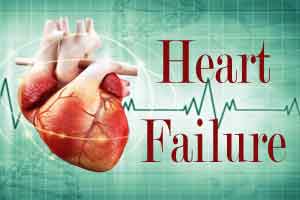 IV antibiotics linked to longer hospital stays in heart failure patients.
Researchers from the University of Tennessee have reported in Open Forum Infectious Diseases that unnecessary intravenous (IV) antibiotic use in patients with heart failure was associated with longer hospital stays and other potential harms.
In the single-center study, the researchers analyzed data on patients admitted and discharged with acute decompensated heart failure (ADHF), a condition that is sometimes mistaken for community-acquired pneumonia (CAP). ADHF patients are often simultaneously treated for CAP with IV antibiotics, even when evidence of infection is lacking. To determine whether this treatment has any potentially adverse effects, the researchers compared the length of stay in patients who had ADHF and were given IV antibiotics with ADHF patients who received no antibiotics. Secondary outcomes included mortality, readmission rates, amount of diuretic received, and fluid volume and quantity of sodium administered as part of IV antibiotic therapy.
Of the 144 patients in the study, none of whom had radiographic documentation suggesting pneumonia, 56 (39%) received IV antibiotics and 88 (61%) did not. Length of stay was significantly longer in the antibiotic arm (6.6 days) compared with the non-antibiotic arm (3.0 days).
Patients in the antibiotic arm also received higher total doses of furosemide than those who didn't receive antibiotics (mean total dose of 930 milligrams [mg] vs 320 mg), along with approximately 1.7 liters of additional fluid and 9,311 mg of additional sodium. Patients who received IV antibiotics were 2.2 times more likely to be readmitted to the hospital than those who did not.
The authors note that the additional fluid and sodium received by the IV antibiotic patients is important because ADHF patients typically have volume and sodium restrictions.
"Giving patients at low risk of infection antibiotic therapy 'just to be safe' may not actually be the safest option," they conclude.
For more details click on the link:
https://doi.org/10.1093/ofid/ofz220