IV administration better than oral iron for anemia treatment before orthopaedic surgery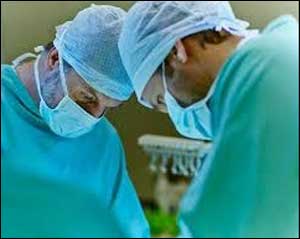 New Delhi: Intravenous administration is more effective than oral administration for iron supplementation to treat anaemia in patients prior to orthopaedic surgery, according to a study published in the journal Anesthesiology.
According to the team of researchers who conducted this research, both iron stores and erythropoiesis stimulation were greater following preoperative administration of erythropoietin in anaemic patients who received IV ferric carboxymaltose compared to the patients who received ferrous sulfate supplementation orally.
Despite epoetin alfa with iron being frequently administered to anaemic patients before major orthopaedic surgery, there are still doubts whether it is best to accompany epoetin-α with oral or intravenous iron. Xavier Capdevila, a professor and the chair of anesthesiology and critical care medicine at Lapeyronie University Hospital in Montpellier, France, and colleagues conducted this prospective, randomized trial to compare the two administration methods (oral and intravenous) in combination with epoetin alfa.
"Preoperative anaemia is common and one of the riskiest parameters concerning potential mortality and morbidity in noncardiac surgical patients," said Dr Capdevila. "With this in mind, it is very important to address anaemia in the preoperative, intraoperative and postoperative periods.
For the study, the researchers enrolled 100 patients who were undergoing elective hip or knee arthroplasty. During the preanesthetic consultation, 939 patients scheduled for major orthopaedic surgery underwent a series of blood tests and were separated into three groups based on haemoglobin value: more than 13, 10 to 13, and less than 10 g/dL. Patients in the 10 to 13 g/dL were included in the study. Thee selected participants were then randomly assigned to receive either preoperative erythropoietin injections with IV ferric carboxymaltose or oral ferrous sulfate.
The trial's primary endpoint was haemoglobin value on the day before surgery.
Patients in the oral iron group received 160 mg daily for four weeks. Those in the IV cohort received a one-time dose of 1,000 g of ferric carboxymaltose. Erythropoietin (40,000 units subcutaneously) was administered 21, 14 and seven days prior to surgery.
Key findings of the study include:


The day before surgery, haemoglobin, increase in haemoglobin, and serum ferritin level were higher in the intravenous group.


For the intravenous and oral groups, respectively, haemoglobin was as follows: median, 14.9 g/dl

versus

13.9 g/dl, group difference, 0.65 g/dl; increase in hemoglobin: 2.6 g/d

versus

1.9 g/dl , group difference, 0.7 g/dl; serum ferritin: 325 µg/l

versus

64.5 µg/l, group difference, 257 µg/l.


The percentage of patients with nausea, diarrhoea, or constipation was higher in the oral group, 52%

versus

2%; group difference, 50%.


"After preoperative administration of erythropoietin, body iron stores and stimulation of the erythropoiesis were greater with intravenous ferric carboxymaltose than with oral ferrous sulfate supplementation," concluded the authors.
For read the complete study log on to DOI: 10.1097/ALN.0000000000002376