Its time to demystify Bone Marrow Transplant Therapy- Dr Rahul Bhargava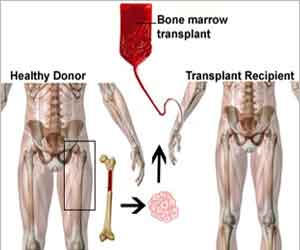 The veteran actor Rishi Kapoor has been diagnosed with cancer and was under treatment in New York. Recently, the 66-years-old actor disclosed that he is now cancer free and is in remission although the treatment is still advancing and he is waiting for a Bone Marrow Transplantation (BMT). The news has indeed brought the modality of BMT or stem cell transplant in the public eye as a preferred treatment
Cancer is one of the major global health burdens. Cancer therapy has seen many ups and downs, not only due to the ineffectiveness of treatments and side-effects but also by hope and reality of complete remission and care. Blood cancer is one of the deadliest forms of cancer which affects blood-forming tissues of the body. Although it is deadly but can be cured by timely detection and treatment. With recent advances, Bone Marrow Transplant is has emerged as a preferred treatment which is given to cancer patients to treat various types of blood cancers.
Speaking to Medical Dialogues Dr. Rahul Bhargava, Director Department of Blood Disorders, Fortis Memorial Research Institute said that "The news that thespian actor, Rishi Kapoor, who has been battling cancer, requires a Bone Marrow Transplant, has fixed the spotlight firmly on BMT or stem cell transplant as the treatment of choice for the best possible outcome."
Explaining the procedure Dr. Bhargav said- "Bone Marrow Transplant is like blood transfusion where we collect the stem cells from the peripheral blood after giving growth factors. The growth factors allow the stem cells to move out from the bone marrow to peripheral blood. It is collected from the same machine from which the platelets are collected. Once these stem cells are collected they are either stored or they are transfused through the veins in the body. Therefore, it is important to understand that bone marrow transplant is not a surgery rather it is a simple blood transfusion with the killing of the bad cells. To kill the bad cells high dose chemotherapy is given."
Further, describing different types of the Bone Marrow Transplantation and in what type of cancer it is indicated he said "There are two types of transplants; namely Autologous and Allogenic. Autologous transplant is generally done in multiple myeloma and replapse myeloma. Allogenic transplant is done for acute Leukemia, myelodysplastic syndrome and aplastic anemia to name few from the exhaustive list. The average period of stay in Hospital is between 10 to 21 days. Post-transplant immunosuppressives are required for 3 to 12 months, after which, they are stopped."
Elaborating on the performance of the therapy in India he explains "In India, over 2,500 stem cell transplants are performed every year, with a 60-80 % success rate, depending on the age of the patient, the type of disease and its remission status.
With such outstanding results, it remains worrisome that even now, the modality is not known to many. Addressing the gaps associated with the procedure Dr. Bhargava said- "There are complications which are associated it. It sounds so simple but any infection during this process may happen because we are reducing the immunity to zero. During that infectious period, 10% of people can catch a severe infection which can be fatal. Secondly, not every time the transfusion will get accepted by the immune system of the patient. Such as in allogeneic transplant when we put somebody else's cells in the body, the body's immune system fight against the foreign cell. Therefore, 10% of people can be killed due to graft versus host disease. That is why only 60-70% of people are successful by doing a bone marrow transplant and that is almost 50% gain from chemotherapy. In bone marrow transplant there is a chance of failure and mortality but that's the only way to cure blood cancer.
"Why it is not popular, because people think it's the last procedure as there were not many centers doing BMT, the first problem was that. Further, people thought that it is prohibitively expensive. If we compare the expense of the transplant from the US, the same allogenic transplant which we do with a matched sibling is worth 10 lakh rupees while in the US costs 200,000 US dollars. Internally many people are still not able to afford 10-12 lakhs. The cost since past years it has decreased from 16-18 lakhs to 10-12 lakhs by virtue of having more hematologists in number and number of transplants going up to 70 in number from one center. In the early 90's it was CMC Vellore to 70 centers in 2019." added Dr Bhargava.
Adding the role that medical professionals can play in promoting the modality, the doctor said "Three things to be done by the doctors, it has to be made available in the government facilities, in many of the government facilities it is not available so. Further, it has to be sponsored enough by the government and has to be covered by the insurance so that more and more people can avail."
"With so much attention focused on it, and given the potential it holds to offer hope of quality life to patients and their families, it is time to demystify this line of treatment and make it an easily available and affordable option.At The Institute of Blood Disorders at FMRI, it is our endeavor to offer a quick and accurate diagnosis as well as affordable, empathetic, quality treatment under the care of Super specialists," he added.