................................ Advertisement ................................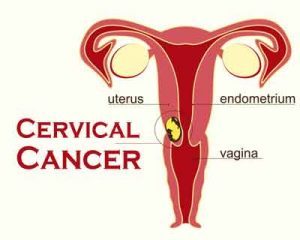 Cervical cancer is caused by persistent infection with carcinogenic human papillomaviruses (HPV) and HPV vaccination remains a long-term solution due to limited coverage and the long latency between infection and cancer development. The researchers at Kaiser Permanente Northern California have found that high-quality cervical cancer screening can be done effectively using a completely automated approach and automated technology could increase cervical screening coverage in underserved regions.The study has been published in Journal of the National Cancer Institute, published by Oxford University Press.
Dr Kamal Kant Kohli-MBBS, DTCD- a chest specialist with more than 30 years of practice and a flair for writing clinical articles, Dr Kamal Kant Kohli joined Medical Dialogues as an Editor-in-Chief for the Speciality Medical Dialogues section. Besides writing articles, as an editor, he proofreads and verifies all the medical content published on Medical Dialogues including those coming from journals, studies,medical conferences,guidelines etc.
Before Joining Medical Dialogues, he has served at important positions in the medical industry in India including as the Hony. Secretary of the Delhi Medical Association as well as the chairman of Anti-Quackery Committee in Delhi and worked with other Medical Councils in India. Email: editorial@medicaldialogues.in. Contact no. 011-43720751
To know about our editorial team click here
................................ Advertisement ................................