Is it really fair to cut dietary saturated fat from diet? BMJ study questions WHO guidelines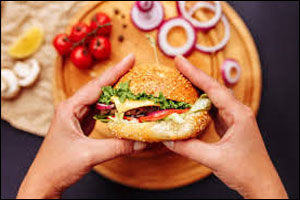 A team of researchers from across the world has questioned 2018 WHO recommendation to cut down on saturated fat. In 2018 the world health organization had released a guideline on dietary saturated fat and trans fatty acids.
In the guideline, the WHO has recommended a reduced intake of total saturated fatty acids to less than 10% of total energy consumption and replacing with polyunsaturated fat and monounsaturated fat to reduce the incidence of cardiovascular disease and related mortality. In the study led by Dr Arne Astrup, from the University of Copenhagen, the researchers showed contradicting evidence against the recommendations put forward by the WHO guideline.
The evidence from randomized controlled trials (RCTs) has found that total saturated fat is not associated with non-communicable diseases including coronary heart disease, cardiovascular disease, and all-cause mortality. By contrast, a Cochrane analysis that included data from only 15 RCTs found an association between reduced intake of saturated fat and a decrease in the composite endpoint of cardiovascular events. But it also found no significant association between reducing saturated fatty acids and total mortality, cardiovascular disease mortality, fatal and non-fatal myocardial infarction, non-fatal myocardial infarction, stroke, coronary heart disease events, and coronary heart disease mortality.
The authors also pointed out that the WHO draft guidance relies heavily on a meta-analysis of 84 RCTs that tested the effect of modifying saturated fat intake on serum lipid and lipoprotein concentrations, including low-density lipoprotein (LDL) cholesterol, and the ratio of total cholesterol to high-density lipoprotein cholesterol. This approach—which focuses on total saturated fatty acids, ignores food sources, and uses surrogate endpoints—is problematic for several reasons, they wrote in the report published in BMJ.
Furthermore, the WHO draft guidelines exclude substantial evidence derived from observational studies and meta-analyses of prospective cohort studies. The guideline argues that the quality of evidence for relevant outcomes from such studies is lower than from analyses of RCTs and that it was not possible to assess the potential differential effects of replacing saturated fatty acids with different nutrients. But observational studies are valuable for assessing the association between saturated fat and long term endpoints, such as cardiovascular disease.
This investigation was led by Dr Arne Astrup, from the University of Copenhagen, his team said that certain foods that contain saturated fat might actually lower the risk of heart disease and type 2 diabetes as well as non-communicable diseases including cancer.
Concluding their investigation the researchers wrote "The WHO guidelines on saturated fat should consider different types of fatty acids and, more importantly, the diversity of foods containing saturated fatty acids that might be harmful, neutral, or even beneficial in relation to major health outcomes. We strongly recommend a more food-based translation of how to achieve a healthy diet and reconsideration of the draft guidelines on reduction in total saturated fatty acids."
For further reference, click on the link