Is Doxycycline associated with tooth discoloration in Children?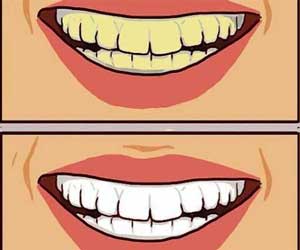 Doxycycline is safe and is not associated with tooth discoloration in Children older than 8 years, reported a study published in the journal Annals of Pharmacotherapy.
The authors found six studies that assessed tooth discoloration in at least 338 patients exposed to doxycycline before 8 years of age. Six patients had potential discoloration, but studies consistently found no difference in tooth discoloration between exposed patients and controls.
The use of doxycycline has been avoided before 8 years of age due to known dental staining caused by tetracyclines, although doxycycline differs from classical tetracyclines in many ways. Doxycycline is still an important antimicrobial agent, but its dental safety is not well studied.
Doctors often avoid prescribing doxycycline to young children because of a warning that tooth staining may occur when used in children less than 8 years old. In a study, experts at the CDC and Indian Health Service (IHS) found that short courses of the antibiotic doxycycline can be used in children without causing tooth staining or weakening of tooth enamel.
According to the updated recommendations made by the American Academy of Pediatrics (AAP), recommendations for the use of doxycycline have been liberalized.
The AAP guidelines state that recent comparative data in younger children suggest that doxycycline is not likely to cause visible teeth staining or enamel hypoplasia in children younger than 8 years. These reassuring data support the revised recommendation of the AAP that doxycycline can be administered for short durations (ie, 21 days or less) without regard to the patient's age. When used, patients should be careful to avoid excess sun exposure because of the photosensitivity associated with doxycycline
"Clinicians should be aware of these data because doxycycline use may extend to disease states apart from tick-borne illnesses in pediatric patients." concluded the authors.
For further reference, click on the link: https://doi.org/10.1177/1060028019863796