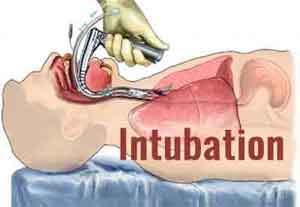 Safe airway management is the cornerstone of contemporary anaesthesia practice, and difficult intubation (DI) remains a major cause of anaesthetic morbidity and mortality. The surgical category, particularly cardiac surgery as a risk factor for DI has not been studied extensively.
A recent study was performed by doctors Department of Anaesthesia, Ozone Anaesthesia Group, United CIIGMA Hospital, Aurangabad, Maharashtra, India and Department of Anaesthesia, United CIIGMA Hospital, Aurangabad, Maharashtra, India to test the hypothesis whether cardiac surgical patients are at increased risk of DI.
During the study, 627 patients (329 cardiac and 298 non-cardiac surgical) were enrolled. Preoperative demographic and other variables associated with DI were assessed. Patients with Cormack Lehane grade III and IV or use of bougie in Cormack grade II were defined as DI. The incidence of anticipated and unanticipated DI was assessed. Factors associated with DI were described using univariate and multivariate logistic regression models.
Doctors Deepak Prakash Borde, Savani Sameer Futane, Vijay Daunde, Sujata Zine, Nayana Joshi, Sumit Jaiswal, Sadhana Chinchole, Prasannakumar Kulkarni, Amit Hiwarkar, Priti Bhagyawant, Dilip Deshmukh, Manisha Takalkar, from Ozone Anaesthesia Group and United CIIGMA Hospital, who performed the study, found that the overall incidence of DI was 122/627 (19.46%). The incidence of DI was higher in cardiac surgery patients (24%) as compared to noncardiac surgery patients (14.4% P = 0.002). On multivariate analysis, factors independently associated with DI were greater age, male sex, higher Mallampati grade, and anticipated DI, but not cardiac surgery. The incidence of unanticipated DI was 48.1% and 53.4% in cardiac and noncardiac surgery patients, respectively.
The authors concluded that although there was a higher incidence of DI in cardiac surgical patients, cardiac surgery is not an independent risk factor for DI. Rather, other factors play more important role. About half of the DI both in cardiac and noncardiac surgeries were unanticipated.
The study has been published in the August 2017 Issue of the Indian Journal of Anaesthesia, the official journal of Indian Society of Anaesthesiologists.
You can read the article by clicking on the following link
Borde DP, Futane SS, Daunde V, Zine S, Joshi N, Jaiswal S, Chinchole S, Kulkarni P, Hiwarkar A, Bhagyawant P, Deshmukh D, Takalkar M. Are cardiac surgical patients at increased risk of difficult intubation?. Indian J Anaesth [serial online] 2017 [cited 2017 Sep 6];61:629-35. Available from: http://www.ijaweb.org/text.asp?2017/61/8/629/212875