In children with IBD, IV iron effectively treats iron-deficiency anemia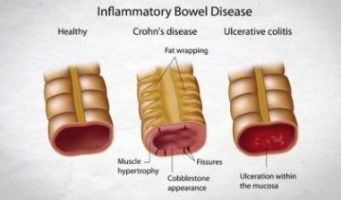 USA: Intravenous (IV) administration of iron sucrose (IS) is safe and effective for the treatment of iron-deficiency anemia (IDA) in children with inflammatory bowel disease (IBD), finds a recent study.
According to the study, published in the SAGE journal Global Pediatric Health, the majority of our patients met the goal hemoglobin (Hgb) after the use of IVIS. Minor short-term and no long-term adverse events were observed during the study period.
Inflammatory bowel disease is an umbrella term used to describe disorders that involve chronic inflammation of the digestive tract namely ulcerative colitis and Crohn's disease.
Anemia is the most common manifestation of pediatric IBD. Up to 75% of pediatric IBD patients become anemic, and 95% of IBD patients are iron deficient at diagnosis.
Oral iron is widely used for IDA treatment but has a reduced efficacy due to poor compliance and insufficient absorption. IV iron is safe and effective for use in adults but is not studied properly in children.
Ramy Sabe, University School of Medicine, OH, USA, and colleagues assessed the safety and efficacy of intravenous iron sucrose in children with IBD.
The researchers reviewed medical records of 88 patients (aged <22 years) who received IVIS infusions over 121 courses from 2009 to 2014. Anemia was defined as hemoglobin level below normal for gender and age. Iron-deficiency anaemia was defined as below-normal ranges of serum iron studies and red cell mean corpuscular volume. Each IVIS infusion was evaluated for safety. Efficacy was defined as ≥2 g/dL increase in Hgb ≤12 weeks from IVIS initiation.
Also Read: People with childhood-onset IBD more likely to attempt suicide: JAMA
Key findings include:


The researchers identified 88 patients (Crohn's disease, n = 52; ulcerative colitis, n = 33; IBD-unclassified, n = 3) who underwent 329 IVIS infusions over 121 courses.


No patient developed anaphylaxis.


Six patients developed minor adverse reactions. Of the 121 IVIS courses, 80 were included in the efficacy evaluation.


There was a significant rise in Hgb (mean 9.1 ±1.4 to 11.9 ± 1.8 g/dL). Overall, 58.7% (47/80 courses) resulted in goal Hgb increase.


Also Read: Higher sun exposure (vitamin D) linked to lower risk of IBD in children
"IVIS is safe and effective in treating iron-deficiency anemia in pediatric IBD. There were only minor adverse events, and the observed rise in Hgb was clinically significant, with the majority achieving goal Hgb," concluded the authors.
To read the complete study follow the link:
https://doi.org/10.1177/2333794X19870981