Intravenous iron better than Oral Iron in Iron deficiency anemia of pregnancy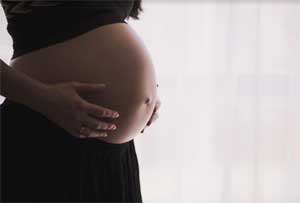 Iron reserves in the body increase better with Intravenous iron sucrose (IVIS) in comparison to Oral Iron (OI) therapy, treating iron deficiency in women during pregnancy and the postpartum period says a recent study published in the Journal of Obstetrics and Gynaecology of India.
Our Body requires iron to make haemoglobin. Pregnant women are at an increased risk of iron deficiency. This is because, during pregnancy, the body needs double the amount of iron as compared to normal days for the development of the foetus. Iron deficiency during pregnancy increases the risk of preterm birth and low birth weight.
Iron deficiency anaemia (IDA) is one of the most widespread of all nutritional deficiencies in pregnancy. Estimates from the World Health Organization (WHO) report that from 35% to 75% of pregnant women in developing countries are anaemic. The burden is particularly high in India. Challenges to treatment include gastrointestinal side effects and non-compliance to oral iron therapy. Newer parenteral formulations need to be explored as alternatives.
The study was conducted by Dr A. G. Radhika et al to ascertain the role of iron sucrose in the management of iron deficiency anaemia in pregnant and post-partum women and explore the possibility of its use on a mass scale.
Researchers identified 18 studies after a search across various electronic databases. A total of 1633 antenatal women were randomly assigned to receive or oral iron group in 10 trials. Another 8 studies randomly assigned post-partum women to receive IVS or oral iron group for 6 weeks. Mean maternal haemoglobin (Hb), serum ferritin and haematocrit at the end of the first, second, third and sixth weeks along with adverse events were assessed.
At 6 weeks, a cumulative estimate of mean values of Hb in antenatal and post-partum groups was and respectively. The estimated mean ferritin level from 1 to 6 weeks was. Over 6 weeks, the cumulative estimates of the haematocrit of mean values in antenatal and post-partum groups. Significant gastrointestinal adverse events were observed in OIG. There was no significant difference in birthweight in both groups.
Authors suggested, "administration of the intravenous drug is an effective and safe alternative for iron deficiency anaemia, especially in women who require rapid replacement of iron supplements and is a better option."
Read the full article onThe Journal of Obstetrics and Gynecology of India
https://doi.org/10.1007/s13224-018-1191-8