Intraoperative Ketamine prevents postoperative cognitive dysfunction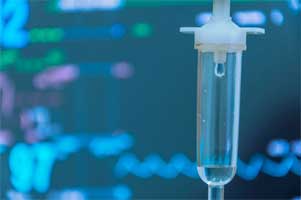 Administration of ketamine may offer protection towards POCD but its effect on postoperative delirium still remains unclear, says a study published in the journal Acta Anaesthesiologica Scandinavica.
Hovaguimian and his associates conducted a systematic review to evaluate the effects of intraoperative ketamine administration on postoperative delirium and postoperative cognitive dysfunction (POCD).
The authors extracted the data from Medline, Embase, and Central. randomized controlled trials (RCTs) comparing intraoperative ketamine administration versus no intervention in adults undergoing surgery under general anesthesia was considered. Primary endpoints were postoperative delirium and POCD and secondary endpoints were non‐cognitive adverse events, mortality, and length of stay.
The effects of age, specific anesthesia regimen, depth of anesthesia and intraoperative hemodynamic events through subgroup analyses were explored. The data extracted included six RCTs.
The analysis showed that the incidence of postoperative delirium did not differ between groups (4 trials, 557 patients)but patients receiving ketamine seemed at lower risk of POCD (3 trials, 163 patients). However, both analyses presented limitations. Therefore, the quality of the evidence (GRADE) was deemed low (postoperative delirium) and very low (POCD).
Read Also:
Managing ICU Delirium: Key Evidence Based Strategies
The study concluded that the effect of ketamine on postoperative delirium remains unclear but its administration may offer some protection towards POCD. The authors warranted the need for large, well‐designed randomized trials to further clarify the efficacy of ketamine on neurocognitive outcomes.
Postoperative cognitive dysfunction (POCD) is a decline in cognitive function (especially in memory and executive functions) that may last from 1-12 months after surgery or longer. In some cases, this disorder may persist for several years after major surgery.POCD is a recognized clinical phenomenon. It is a transient disturbance that can affect patients of any age but is more common in older people
For more reference log on to https://doi.org/10.1111/aas.13168
Source : With inputs from the journal Acta Anaesthesiologica Scandinavica