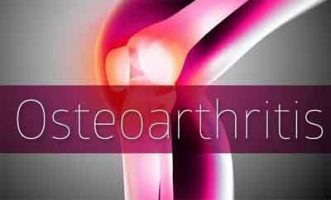 Triamcinolone acetonide extended-release injectable suspension (Zilretta, Flexion Therapeutics, Inc), the first and only extended-release, intra-articular injection for osteoarthritis (OA) knee pain has been approved by FDA on basis of data from a phase 3 randomized, double-blind clinical trial involving 484 patients with OA knee pain at 37 centers worldwide.
Zilretta (triamcinolone acetonide) is a sustained-release corticosteroid polymer (PLGA) formulation intended to provide persistent concentrations of drug locally to amplify the magnitude and prolong the duration of pain relief in patients with osteoarthritis of the knee.
ZILRETTA is formulated using proprietary microsphere technology combining TA with a polylactic-co-glycolic acid (PLGA) matrix. ZILRETTA received Fast Track Designation from the FDA. This designation is given to a drug in clinical development that is intended to treat a serious condition and addresses unmet medical need. Implicit in the definition of unmet medical need is the potential to provide a benefit over that observed with available therapies.
Indication: ZILRETTA is indicated as an intra-articular injection for the management of osteoarthritis pain of the knee.
Limitations of Use: ZILRETTA is not intended for repeat administration.*
Contraindication: ZILRETTA is contraindicated in patients who are hypersensitive to triamcinolone acetonide, corticosteroids or any components of the product. ZILRETTA has not been evaluated and should not be administered by epidural, intrathecal, intravenous, intraocular, intramuscular, intradermal, or subcutaneous routes. Serious events have been reported with epidural and intrathecal administration of corticosteroids and none are approved for this use. ZILRETTA should not be considered safe for epidural or intrathecal administration.The most commonly reported adverse reactions (incidence ≥1%) in clinical studies included sinusitis, cough and contusions