Intervention for treating chronic prostatitis and chronic pelvic pain in men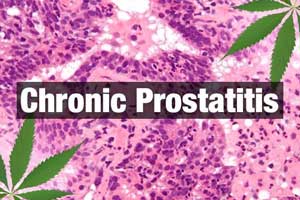 Chronic pelvic pain syndrome (CPPS) is also known as chronic nonbacterial prostatitis. Chronic pelvic pain syndrome (CPPS) is officially defined as pain in a man's pelvic region that lasts longer than three months although there are many other symptoms. Chronic pelvic pain syndrome is the most common form of prostatitis. About 90 to 95% of all cases of prostatitis fall into the category of CPPS.
Franco JVA and his colleagues conducted a study to find the effects of non-medicine therapies in men with chronic prostatitis /chronic pelvic pain syndrome (CP/CPPS)
The study included randomized controlled trials. Inclusion criteria were men with a diagnosis of CP/CPPS. .38 studies that were conducted between 1993 and 2016 with 3187 participants that made 23 comparisons between different treatments in men with CP/CPPS were analyzed which included all available non-pharmacological interventions
The evaluated interventions usually implied the use of devices, medical advice or some form of physical therapy. In many cases, these therapies were given to men in an outpatient setting.
Key findings of the study:
Lifestyle modifications: No co-relation could be established to reduce the symptoms when there were lifestyle modifications. There was no information regarding side effects, sexual problems, quality of life, depression or anxiety.
Extracorporeal shockwave therapy (where shock waves are passed through the skin to the prostate) causes a significant decrease in symptoms compared to a simulated procedure.
Acupuncture was found to significantly decrease the symptoms of prostatitis and was not associated with side effects when compared with pretend acupuncture
Physical activity was found to reduce symptoms (small effect) when compared with a non-specific activity used as a control, however, it may not reduce anxiety or depression.
Transrectal thermotherapy (which applies heat to the prostate and pelvic muscle area) alone or in combination with medical therapy may cause a small decrease in symptoms compared to medical therapy alone.
The study concluded that some non-pharmacological interventions such as acupuncture and extracorporeal shockwave therapy are likely to result in a decrease in prostatitis symptoms and may not be associated with a greater incidence of an adverse event. The QoE for most other comparisons was predominantly low.
For more information log on to:
http://www.cochrane.org/CD012551/PROSTATE_intervention-treating-chronic-prostatitis-and-chronic-pelvic-pain-men
Source : With inputs from cochrane