................................ Advertisement ................................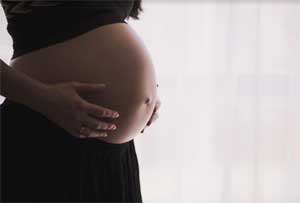 The health care providers should focus on maximizing women's health during the interpregnancy period, continuing care beyond the immediate postpartum period, according to a consensus report developed by 
American College of Obstetricians and Gynecologists and the Society for Maternal-Fetal Medicine. 
This report, published in the American Journal of Obstetrics & Gynecology, reviews the existing data on interpregnancy care and offers guidance on providing women with interpregnancy care, which aims to maximize women's wellness in between pregnancies, during subsequent pregnancies, and along the life course.
Prepregnancy, postpartum, interpregnancy, and well-woman care are interrelated and can be defined by their relationship to the timing of pregnancy. For women who become pregnant, pregnancy is recognized as a window to future health because complications during pregnancy, such as gestational diabetes mellitus, gestational hypertension, preeclampsia, and fetal growth restriction, are associated with risk of health complications later in life.  The interpregnancy period is an opportunity to address these complications or medical issues that have developed during pregnancy, to assess a woman's mental and physical well-being, and to optimize her health along her life course.
"We are looking at pregnancy as a window to the woman's future health," Judette Marie Louis, the University of South Florida in Tampa, said in a statement. "The interpregnancy period is an opportunity for women's health care providers to address complications and medical issues that develop during pregnancy, assess a woman's mental and physical well-being, and optimize her health along her life course."
Clinical Considerations and Management
To optimize interpregnancy care, anticipatory guidance should begin during pregnancy with the development of a postpartum care plan that addresses the transition to parenthood and interpregnancy or well-woman care. The initial components of interpregnancy care should include the components of postpartum care, such as reproductive life planning, screening for depression, vaccination, managing diabetes or hypertension if needed, education about future health, assisting the patient to develop a postpartum care team, and making plans for long-term medical care.
Clinical Components of Interpregnancy Care
Health care providers should routinely provide anticipatory guidance and support to enable women to breastfeed as an important part of interpregnancy health. Multiple studies have shown that longer duration of breastfeeding is associated with improved maternal health, including lower risks of diabetes, hypertension, myocardial infarction, ovarian cancer, and breast cancer. For women with gestational diabetes, longer duration of breastfeeding is associated with decreased risk of metabolic syndrome and type 2 diabetes.
Interpregnancy Interval
Women should be advised to avoid interpregnancy intervals shorter than 6 months and should be counseled about the risks and benefits of repeat pregnancy sooner than 18 months. Most of the data from observational studies in the United States would suggest a modest increase in risk of adverse outcomes associated with intervals of less than 18 months and more significant risk of adverse outcome with intervals of less than 6 months between birth and the start of the next pregnancy.
For further reference follow the link: https://doi.org/10.1016/j.ajog.2018.11.1098
................................ Advertisement ................................
Author Details
Medha Baranwal joined Medical Dialogues as an Editor in 2018 for Speciality Medical Dialogues. She covers several medical specialties including Cardiac Sciences, Dentistry, Diabetes and Endo, Diagnostics, ENT, Gastroenterology, Neurosciences, and Radiology. She has completed her Bachelors in Biomedical Sciences from DU and then pursued Masters in Biotechnology from Amity University. She has a working experience of 5 years in the field of medical research writing, scientific writing, content writing, and content management. She can be contacted at medha@medicaldialogues.in. Contact no. 011-43720751
To know about our editorial team click here
................................ Advertisement ................................