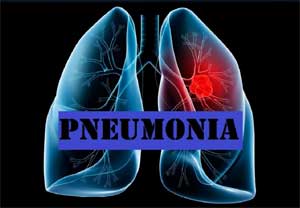 The ERS, ESICM, ESCMID, and ALAT in a joint collaboration released  clinical guidelines on the therapeutic and management strategies for adult patients with hospital-acquired pneumonia(HAP) and ventilator acquired pneumonia(VAP) which appeared in the journal ERJ Oen Research.Infectious Diseases Society of America and the American Thoracic Society had earlier released guidelines for hospital-acquired pneumonia(HAP) and ventilator acquired pneumonia(VAP) in 2016.
These clinical guidelines are evidence-based and follow the PICO (population-intervention-comparison-outcome), model.
Nosocomial pneumonia is a very common infection that is categorised into two groups : HAP, which develops in hospitalised patients after 48 hours of admission, and does not require  artificial ventilation at the time of diagnosis and VAP, which occurs in intensive care unit (ICU) patients who have received mechanical ventilation for at least a period of  48 hours.
VAP is the most common cause of nosocomial infection in the ICU whereas HAP is the second most common hospital infection which has the highest mortality rate. However, both types of pneumonia increase the duration of hospital stay and consume considerable health resources.
Key REcommendations:
Keeping in view  general overuse of antibiotics, the reduction in their prescription through use of distal quantitative cultures may have a positive impact on the appearance of resistance and consequently on health expenditure, although no studies of cost-effectiveness have been carried out to date.
The European guidelines indicate that it is preferable that  the distal quantitative samples are obtained  before antibiotic treatment as it is known that if samples are obtained within 48 h of the start of antibiotic treatment the result may be altered or emerge as negative.
As a routine multiple broad-spectrum antibiotics should not be used to prevent drug-related toxicities, such as renal failure due to the use of the nephrotoxic drugs like aminoglycosides and vancomycin.However they may be used for selected patients.
The selection of patients with early-onset nosocomial pneumonia to receive empirical treatment with narrow-spectrum antibiotics should be based on the individual risks, the severity of the clinical situation (shock), and the frequency and type of MDR pathogens detected in the ICU.
There are no major differences between benefits associated with SOD and SDD. Therefore, the European guidelines recommend the use of SOD rather than SDD, especially in environments with low resistance rates and low antibiotic consumption, in order to avoid the use of the supplementary intravenous antibiotics.
Narrow-spectrum antibiotics can be used in patients with early onset of HAP or VAP, whenever the risk of resistance and mortality is considered to be low.
In patients with early-onset HAP/VAP who develop septic shock, a broad-spectrum empirical treatment against aeruginosin ESBL producing organisms is recommended. In addition, MRSA should be covered if prevalent in the unit (>25% S. aureus in the unit).
The European guidelines argue against routine antibiotic therapy for more than 3 days in patients with a low probability of HAP and no clinical deterioration within 72 h of symptom onset.
It is important to start combined empirical treatment if there is a high risk of HAP/VAP due to MDR Gram-negative bacilli, and the patient has septic shock. If there is a high risk of MRSA in the unit, a specific antibiotic directed at this pathogen should be added.
If combined therapy is started, it should be continued in the presence of pan-resistant or MDR non-fermenting Gram-negative bacteria or carbapenem-resistant Enterobacteria isolates.
Combined therapy may be changed to monotherapy depending on the results of the cultures.
The current recommendation is to use 7– 8-day treatments in patients with VAP without other respiratory comorbidities such as pulmonary empyema, lung abscess, cavitation or necrotizing pneumonia, and who present a good response to treatment, in order to avoid the appearance of multidrug resistance. There are specific instances where longer durations of therapy may have benefit, as discussed later in this article.
There are no studies comparing management of HAP/VAP patients through sequential evaluation of biomarkers. The current recommendation is to use clinical criteria to decide whether or not to initiate antibiotic treatment or follow-up.
PCT alone is the greatest predictor of mortality risks.
Since the expected duration of antibiotic treatment in patients with HAP/VAP is 7–8 days, performing serial determinations of PCT levels has marginal effects on shortening antibiotic treatment in patients with a good response to initial treatment.
Neither the initiation nor the duration of antibiotic treatment should depend solely on biomarkers.
Biomarkers such as copeptin and the SOFA score can predict mortality in patients with VAP.
Because of the contradictory results reported, the European guidelines do not make any recommendations on the use of chlorhexidine for performing SOD in patients requiring mechanical ventilation.
For more reference log on to http://ow.ly/S3zA30iZfLa