Intermittent Iron supplements as good as daily in anaemia of pregnancy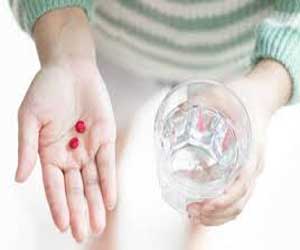 The researchers in a review have found out that intermittent supplementation produced similar effects to daily supplementation iron deficiency anaemia in pregnancy.
Fernández-Gaxiola AC et al. conducted a Cochrane Review to assess the effects of intermittent oral iron supplementation, alone or in combination with other nutrients, on anaemia and its associated impairments among menstruating women, compared with no intervention, a placebo, or daily supplementation.
Across the globe, approximately one out of three non-pregnant women of reproductive age are anaemic. The most common cause of anaemia n this group is due to sustained iron deficiency. The standard practice to prevent or treat anaemia in women has been daily iron supplementation for three months.
Some scientists believe that taking iron a few times a week – instead of every day – can help women with anaemia to feel better and improve their haemoglobin without giving them as many side effects increasing the compliance.
The researchers reviewed the evidence in February 2018 and included 25 randomised controlled trials involving 10,996 women. They included studies examining the administration of intermittent iron supplements versus no intervention, a placebo or the same supplements given on a daily basis. Most studies were implemented in school settings and were mainly funded by international organisations, universities, and ministries of health within the countries. Approximately one-third of the included studies did not provide a funding source.
The findings show that women receiving intermittent supplementation with iron alone, or in combination with folic acid or other nutrients, were less likely to be anaemic than those women who received no iron supplements or a placebo. They also had higher concentrations of haemoglobin and ferritin. Intermittent supplementation also reduced the risk of having iron deficiency. The findings indicate that intermittent supplementation was as effective as daily supplementation in reducing the prevalence of anaemia and increasing haemoglobin concentrations, with fewer side effects. It had no effect on raising ferritin concentrations.
They found scarce evidence on the effect of intermittent supplementation compared to placebo or daily supplementation on iron deficiency anaemia, all-cause morbidity, disease outcomes, adherence, economic productivity, and work performance.
This confirms that intermittent iron supplementation in menstruating women may be an effective intervention for reducing anaemia and improving haemoglobin concentrations compared to no treatment, placebo or daily supplementation. It may be associated with fewer side effects compared to daily supplementation.