Intensive Behavioral interventions must for Obesity Management: USPSTF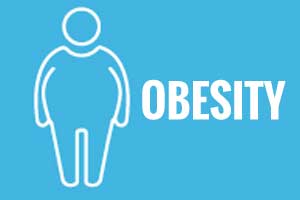 Intensive Behavioral interventions are a must for Obesity Management reiterates USPSTF.
US Preventive Services Task Force (USPSTF) has presented its 2018 recommendation statement and an accompanying evidence review on weight loss interventions to prevent obesity-related morbidity and mortality in adults. It has appeared in JAMA.
It is an update of the 2012 USPSTF recommendation which states-


Clinicians should offer or refer adults with a body mass index (BMI) of 30 or higher to intensive, multicomponent behavioral interventions. The task force concluded that there is moderate certainty of moderate net benefit, with little risk of harm, and provided an evidence grade of "B," indicating that provision of the service is recommended


The U.S. Preventive Services Task Force (USPSTF) is again recommending that obese adults receive intensive which is a reaffirmation of its 2012 recommendation. The USPSTF has advised that patients with a BMI of 30 or higher be offered or referred to an intensive, multicomponent intervention that may include dietary changes, physical activity, and self-monitoring. Such interventions can lead to significant weight loss and lower the incidence of type 2 diabetes in adults with elevated plasma glucose.
The group also evaluated pharmacological treatments for obesity, but they did not make a recommendation in this area. The USPSTF found that pharmacotherapy when combined with behavioral interventions, was associated with greater weight loss and maintenance over 12 to 18 months than behavioral treatment alone but noted important limitations in the reviewed trials
For many individuals, affordable and accessible high-intensity behavioral treatment may not be readily available like for people in rural settings where delivery of interventions electronically or via telephone may offer viable alternatives.
Obesity has assumed an epidemic proportion Globally especially in developed countries and this USPSTF recommendation reinforces the benefits of comprehensive behavioral treatment for persons with obesity. It is important to implement them as soon as possible keeping in view the future health of individuals. The treatment should be foundational, regardless of any adjunctive medical or surgical treatments used.
For further reference log on to:
https://jamanetwork.com/journals/jama/fullarticle/2702851
Source : With inputs from JAMA