................................ Advertisement ................................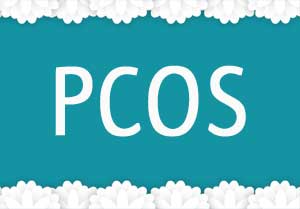 According to a new study, Insulin resistance in PCOS is associated with  Homocysteinemia and early pregnancy loss.
Dr Amita Diwaker at Department of Obstetrics and Gynecology, Institute of Medical Science, B.H.U., Varanasi, Uttar Pradesh and colleagues conducted a study to evaluate the relationship between insulin resistance and serum homocysteine in subjects with the polycystic ovarian syndrome (PCOS). This is in wake of fact that Homocysteinemia in PCOS may impair implantation by interfering with endometrial blood flow and has been documented to increase the adverse pregnancy outcome.
Polycystic ovary syndrome is a common endogynecological disorder of reproductive age group with a prevalence of 5-10%, having characteristics of menstrual irregularities, biochemical and clinical hyperandrogenism as hirsutism, seborrhea, acne and hyperinsulinemia. Recently homocysteinemia has been in debate as an independent risk factor for disease related early and late complication in patients of PCOS along with other pro inflammatory marker due to insulin resistance state and hyperandroge.
................................ Advertisement ................................
The researchers conducted a cross-sectional Case Control observational study done in the Department of Obstetrics and Gynecology, KGMU Lucknow. In the study,  50 Polycystic ovary syndrome women were recruited as a study group and 40 women with infertility due to isolated male cause as a control group. Serum homocysteine levels were compared in all such patients.
................................ Advertisement ................................
It was found that mean homocysteine raised in cases (11.8 ± 5.5μmol/L) than control (7.8 ± 2.2 μmol/L),  Considering 11 μmol/l cut off level for normal homocysteine, 36% of PCOS patients (18 of 50) and 10%of control (4 out of 40) had high homocysteine levels. A total of 8% of PCOS patients without insulin resistance (4 out of 50) had a high homocysteine level, while 28%of PCOS patients with insulin resistance (14 out of 50) had homocysteinemia. Mean plasma homocysteine level was very high in insulin-resistant case group subjects than non-insulin resistant subjects in case group (8.2 ± 2.7).
Insulin resistance and hyperinsulinaemia in patients with Polycystic ovary syndrome is associated with elevated plasma homocysteine This finding may have important implications in the short-term reproductive outcome, and the long-term cardiovascular complications associated with insulin-resistant PCOS.
For further reference log on to :
http://www.japi.org/october_2018/oa-2.html
Dr Kamal Kant Kohli-MBBS, DTCD- a chest specialist with more than 30 years of practice and a flair for writing clinical articles, Dr Kamal Kant Kohli joined Medical Dialogues as an Editor-in-Chief for the Speciality Medical Dialogues section. Besides writing articles, as an editor, he proofreads and verifies all the medical content published on Medical Dialogues including those coming from journals, studies,medical conferences,guidelines etc.
Before Joining Medical Dialogues, he has served at important positions in the medical industry in India including as the Hony. Secretary of the Delhi Medical Association as well as the chairman of Anti-Quackery Committee in Delhi and worked with other Medical Councils in India. Email: editorial@medicaldialogues.in. Contact no. 011-43720751
To know about our editorial team click here