Insulin degludec safe ,effective in children with T1 Diabetes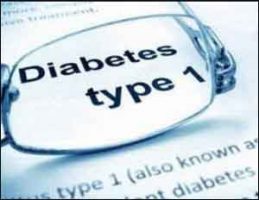 Researchers at Indraprastha Apollo Hospital, New Delhi, have found that Insulin degludec is safe and effective in children with T1 Diabetes
The new study published in the International Journal of Pediatric Endocrinology reports that Insulin Degludec (IDeg) treatment in Indian children and adolescents with Type1 Diabetes Mellitus results in significant glycemic control with reduced hypoglycemic episodes and bolus insulin doses over the period of 26 weeks.
The researchers evaluated 30 pediatric and adolescent patients with T1DM who received IDeg (once daily) along with rapid-acting mealtime insulin for 26 weeks. All patients were assessed for anthropometric data, duration of diabetes, glycated hemoglobin (HbA1c), insulin requirement and the number of hypoglycemic episodes at pre- and post-baseline, along with the daily self-monitoring of blood glucose.
Read Also: Early signs of Diabetes detectable 20 years before diagnosis

The key study findings include:


There was a significant decline in HbA1c, FPG and bolus insulin dose from baseline to 26 weeks in the overall population (HbA1c: 9.65 to 8.60; FPG: 156.93 ± 42.373 to 109.37 mg/dL; bolus insulin dose: 0.49 ± U/kg/day to 0.35 U/kg/day).


The basal insulin dose was significantly higher at 26 weeks compared to baseline dose (0.42 U/kg/day to 0.46 U/kg/day).


There was no significant change in BMI at 26 weeks.


None of the patients experienced any DKA episode for 26 weeks.


7% of patients had experienced at least one symptomatic hypoglycemia episode.


On CGMS among the patients who were shifted from Glargine to degludec hypoglycemia were reduced significantly (overall hypoglycemia: 1.92 to 0.35 episodes over 3 days while nocturnal hypoglycemia: 0.92 to 0.21 episodes).


None of the patients had a severe hypoglycemic episode.


"The International Society for Pediatrics and Adolescent Diabetes, recommended target glycaemic level as HbA1c, <7.5% in children and adolescents with T1DM, regardless of age. IDeg as a basal insulin, in basal-bolus regimens, helps in achieving optimal glycemic controls with minimal or no episodes of hypoglycemia, "write the authors.
Read Also: Managing type 1 diabetes in adolescents and kids:New position statement by ADA
"Our results were in parallel to the previously reported literature. However, further long-term prospective studies are required to evaluate the long-term effects," they added.
The study concluded that IDeg is found to be safe and effective long-acting basal insulin that can be used in Indian pediatric population with T1DM.
Type 1 diabetes mellitus (T1DM), is one of the most common pediatric endocrine illnesses. Across the world, around 78,000 children under 15 years of age are estimated to develop T1DM annually. Recent reports have estimated that 24% and 23% of pediatric diabetic patients belong to European and South-East Asian regions, respectively whereas in India alone there are about 97,700 children with T1DM.
For reference log on to https://doi.org/10.1186/s13633-018-0059-0
Source : With inputs from International Journal of Pediatric Endocrinology