Innovative therapy for patients of Heart Failure with reduced EF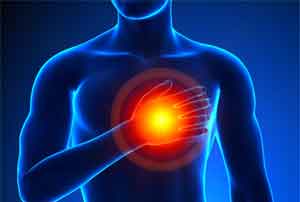 Impulse Dynamics' Optimizer® system is a Cardiac Contractility Modulation therapy developed for treatment of chronic heart failure.
The China Food and Drug Administration (CFDA) has approved the device for use in patients with chronic heart failure.
The implantable Optimizer device delivers non-excitatory Cardiac Contractility Modulation signals to the heart muscle and initiates multiple biochemical and neurohormonal changes to the myocardium. As a result, the contractility of the myocardium increases with no concomitant increase in oxygen consumption, enabling the heart to operate more efficiently. The Optimizer® has been successfully implanted in over 3,500 patients worldwide to date, and Cardiac Contractility Modulation technology is approved for sale in Europe, Australia, Brazil, India, New Zealand and Hong Kong. The device is also referenced in the 2016 European Heart Failure Association guidelines as a potential treatment for heart failure patients.
Dr. Kedikoglou said that Impulse Dynamics is committed to developing its operations in China and making Cardiac Contractility Modulation and the Optimizer® available to Chinese heart failure patients with the approved indication. The company plans to start commercial sales in China in due course.
About the Optimizer® and Cardiac Contractility Modulation™ Therapy
Over 3,500 patients worldwide have received Cardiac Contractility Modulation through an Optimizer® device. This is an innovative therapy designed for patients with a reduced ejection fraction and advanced heart failure. Impulse Dynamics has completed extensive clinical studies, including several randomized controlled trials, as published in articles in over 70 leading medical journals. The Optimizer® is approved in the United States for investigational use only.
Source : Press Release