Innovative strategy increases HIV testing rates in men, finds study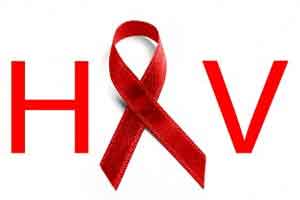 According to a new study published in the journal PLOS Medicine innovative strategy has increased HIV testing rates in men. The study has reported that providing pregnant women with HIV self-testing kits and a fixed financial incentive can boost the male partners' rate of HIV testing and entry into care.
Men are underserved by current HIV testing services in many areas with high HIV prevalence, leading to poor health outcomes.
The researchers conducted a cluster randomized study in Malawi, recruiting pregnant women attending antenatal care for the first time for their current pregnancy. In the new study, 2349 women over the age of 18 receiving antenatal care at one of three health centers in urban Malawi were enrolled in a cluster randomized trial.
Read Also: Dapivirine use for HIV prevention safe in periconception period
Groups of women received standard of care -- an invitation letter for their male partner to attend an HIV clinic for testing and follow-up care -- either alone in the control arm or along with two HIV self-testing kits for their partners in the first intervention arm. Women in other arms of the trial also received self-testing kits together with different incentives for their partners to attend a clinic -- either follow-up phone calls, financial incentives of $3 or $10, or entry into a lottery offering an opportunity to win $30.
After 28 days, 17.4% of the partners of women in the control arm were reported to have tested for HIV, whereas 87.0% to 95.4% of those in the intervention arms were reported to have tested. As judged according to the trial's primary endpoint, the proportion of partners testing within 28 days and linking to HIV treatment or prevention services, 13.0% of partners in the control arm visited the clinic within 28 days. Significant increases were seen with self-testing plus a $3 incentive, self-testing plus $10 and phone reminders.
In contrast, no significant benefits as compared with the standard of care were seen in partners receiving the self-testing kits alone or those in the lottery are. No serious adverse events were reported.
According to the study, 46 male partners tested positive for HIV and 91.3% of them initiated ART within 28 days. Of the 222 who were not already circumcised and tested negative for HIV, 60.8% were circumcised as part of the trial. The researchers reported no serious adverse events.
Read Also: New urine test quickly detects tuberculosis in HIV-positive patients
"Secondary distribution of HIV Self Test(HIVST) kits, ideally accompanied by interventions promoting timely linkage into HIV care and prevention cascades, is a promising new approach for routine ANC services to reach male partners, intensify prevention of mother-to-child transmission, and contribute more broadly to country-level HIV prevention targets," the authors say.
The study concluded that secondary distribution of HIVST kits to male partners by women attending antenatal care greatly increased the proportion of male partners who had an HIV test and, if combined with conditional financial incentives or a phone call reminder, significantly increased male linkage into post-test HIV care and prevention services.
For full information log on to
https://journals.plos.org/plosmedicine/article?id=10.1371/journal.pmed.1002719
Source : With inputs from PLOS Medicine