Initiate Mammography screening at 30 for some women, recommends new study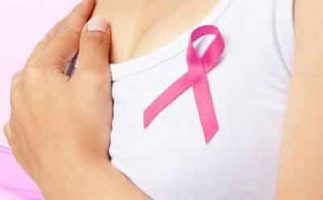 A massive study of more than 50 lakhs mammograms revealed that initiation of Mammography screening at 30 will benefit some women. All those women who are at increased risk of breast cancer like dense breasts, a personal history of breast cancer or a family history of breast cancer may benefit from annual mammography screening beginning at age 30.
The findings of the study were presented at the 2018 Radiological Society of North America Annual Meeting.
As per the current guidelines of the American Cancer Society, all women who are at average risk for breast cancer begin yearly breast cancer screening at age 45, with the option to receive an annual mammogram once they are 40 years of age. However, recommendations for younger women between the ages of 30 and 39 are unclear.
Medical dialogues has earlier reported that elderly women aged 75 years and above should continue to get screening mammograms due to a high incidence of breast cancer found in this age group.
Read Also: Mammography beneficial even beyond age 75,claims study
"Women under 40 have not been the focus of our attention when it comes to breast cancer screening," said Cindy S. Lee, M.D., assistant professor of radiology at NYU Langone Health in New York City. "Everyone is talking about the 40 to 49 range, and not the 30 to 39 age range. It's difficult to study this group because most women in this age range do not get mammograms, but some of these young women have increased the risk for breast cancer and may need earlier and/or supplemental screening."
Dr. Lee and colleagues analyzed data from the National Mammography Database (NMD), the largest source of screening mammography outcomes in the U.S and compared the performance metrics of screening mammography in women between the ages of 30 and 39 with three specific risk factors versus women, age 40 - 49, without these risk factors. The NMD contains information from over 19 million mammograms, including self-reported patient demographics, clinical findings, mammography interpretations, and biopsy results.
The researchers analyzed data from over 5.7 million screening mammograms performed on more than 2.6 million women over an eight-year period between January 2008 and December 2015.
Three specific risk factors for breast cancer were evaluated in this study: family history of breast cancer (any first-degree relative regardless of age), personal history of breast cancer and dense breasts.
Four performance metrics for screening mammography were calculated for each patient age and risk group: cancer detection rate, recall rate, and positive predictive value for biopsy recommended (PPV2) and biopsy performed (PPV3).
Recall rate is the percentage of patients called back for follow-up testing after a screening exam. PPV reflects the percentage of cancers found among exams for which biopsy was recommended or performed.
Read Also: Breast density better indicator than mammography for breast cancer detection: Study
The investigators found that women under 40 age group, some had increased risk either because of dense breasts, family history or a personal history of breast cancer.
Overall, women age 30-34 and 35-39 had similar cancer detection rates, recall rates, and PPVs. Cancer detection rates were significantly higher in women with at least one of the three evaluated risk factors. Moreover, compared to women ages 40 to 44 at average risk, incidence screening (at least one prior screening examination) of women in their 30s with at least one of the three evaluated risk factors showed similar cancer detection rates and recall rates.
The researchers concluded that women detected with any of the 3 evaluated risk factors could potentially benefit from initiating annual mammography screening at 30 rather than the currently recommended age of 40.