Inhaled nitric oxide may reduce kidney complications from heart surgery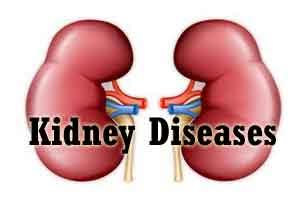 The risk of patients developing acute and chronic kidney complications gets decreased by the administration of nitric oxide gas during and for 24 hours following heart surgery, according to a recent study published in the American Thoracic Society's American Journal of Respiratory and Critical Care Medicine. The beneficial clinical impact of using NO was associated with a 22% relative risk reduction in the rate of perioperative acute kidney injury(AKI).
Kidney damage after cardiac surgery requiring prolonged cardiopulmonary bypass is a common and serious complication. All attempts to decrease kidney injury after heart surgery has failed. Promising animal studies showed that administration of nitric oxide decreased renal dysfunction during hemolysis by oxidation of plasma oxy-hemoglobin to met-hemoglobin.
"Previous studies showed that prolonged cardiopulmonary bypass causes disruption of circulating red blood cells and the release of hemoglobin, which can cause acute kidney injury, leading to kidney failure and the need for long-term hemodialysis," said lead study author Lorenzo Berra,
Chong Lei et al conducted a study to determine whether administration of nitric oxide reduces the incidence of postoperative acute kidney injury and improves long-term kidney outcomes after multiple cardiac valve replacement requiring prolonged cardiopulmonary bypass.
A total of 244 adults undergoing elective, multiple valve replacement surgery mostly due to rheumatic fever were included in a randomized clinical trial in China.
The study found that on the administration of 80 parts-per-million of nitric oxide during and after prolonged cardiopulmonary bypass reduced the incidence of acute kidney injury and improved renal function at follow up 1 year after surgery. The risk of progressing to more serious kidney disease (Stage 3 Chronic Kidney Disease) was also reduced at 90 days, with a decrease from 33 percent in the placebo-treated patients to 21 percent in those who received nitric oxide. After one year, 31 percent in the placebo group had serious kidney disease compared to 18 percent in the nitric oxide group.
Nitric oxide gas is the first pharmacological intervention to show a reduction in the incidence of acute kidney injury and an improvement of long-term kidney function in cardiac-surgical patients after prolonged cardiopulmonary bypass. The authors emphasized that the results should be assessed in non-Chinese patients without rheumatic fever.
Dr. Berra said, "We believe that the older patients with an increased number of cardiovascular risk factors, including obesity, hypertension, and diabetes, may derive even greater benefit from nitric oxide administration during and after heart surgery."
The study concluded that in patients undergoing multiple valve replacement and prolonged cardiopulmonary bypass, administration of nitric oxide decreased the incidence of acute kidney injury, transition to stage 3 chronic kidney disease and major adverse kidney events at 30-days, 90-days, and 1-year after surgery.
Acute kidney injury (AKI) is a common and serious complication of cardiac surgical procedures that require prolonged (>90 minutes) cardiopulmonary bypass (CPB). According to the authors, this is the first study to show that a pharmacological treatment can reduce acute and chronic kidney injury resulting from cardiac surgery.
For more reference log on to
http://www.thoracic.org/about/newsroom/press-releases/resources/heart-surgery-no-and-aki.pdf
Source : With inputs from the journal American Journal of Respiratory and Critical Care Medicine