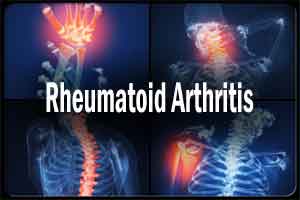 Rheumatoid arthritis (RA) patients receiving influenza vaccine have significantly lower morbidity and mortality, particularly in elderly patients, according to a study published in the International Journal of Rheumatic Disease. Researchers ascertained the clinical efficacy of influenza vaccination in patients with Rheumatoid arthritis.
Chun‐Ming Chen and his associates conducted a study to determine the clinical effectiveness of the influenza vaccination in patients with rheumatoid arthritis (RA).
The retrospective study included 3748 Rheumatoid Arthritis patients who received influenza vaccinations in 2008, 2009 and 2010, and on the other hand 3748 matched Rheumatoid arthritis patients who did not receive influenza vaccinations. The patients were followed from 4 weeks after influenza vaccination to the end of the influenza season in each year and analyzed the clinical effectiveness of influenza vaccination.
Read Also: Some rheumatoid arthritis Treatments linked to Improvement in BP
The study found that the rate of influenza vaccination in RA patients was 14.8% in 2008, 19.8% in 2009 and 9.50% in 2010. Receiving influenza vaccine was associated with reduced risk of hospitalization for septicemia, bacteremia or viremia and lower risk of mortality. Moreover, the effectiveness was particularly significant in elderly patients.
The authors suggested that further research is warranted to explore effective policies to increase the vaccination rate in elderly RA patients.
Rheumatoid arthritis is a chronic inflammatory autoimmune disorder that affects mostly the joints. In some people, the condition also can damage a wide variety of body systems, including the skin, eyes, lungs, heart and blood vessels.
It tends to strike during the most productive years of adulthood, between the ages of 20 and 40 and is a chronic disabling condition often causing pain and deformity. The prevalence varies between 0.3% and 1% and is more common in women and in developed countries. Within 10 years of the onset, at least 50% of patients in developed countries are unable to hold down a full-time job.

For reference log on to https://doi.org/10.1111/1756-185X.13322