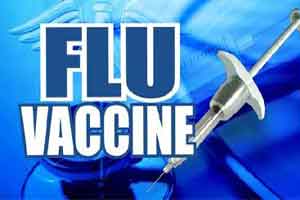 Influenza may not always be thought of by most people as a serious illness as the symptoms of headaches, runny nose, cough and muscle pain can make people confuse it with a heavy cold. Yet seasonal influenza kills up to 650 000 people every year. That is why influenza vaccinations are so important, especially to protect young children, older people, pregnant women, or people who have vulnerable immune systems. There are several myths prevalent in society about influenza which need to be busting some of which are as follows-
Myth 1: Influenza is not serious so I don't need the vaccine
Fact: As many as 650 000 people a year can die of the flu. This only represents respiratory deaths, so the likely impact is even higher. Even healthy people can get the flu, but especially people whose immune systems are vulnerable. Most people will recover within a few weeks, but some can develop complications including sinus and ear infections, pneumonia, heart or brain inflammations.
Myth 2: The flu vaccine can give me the flu
Fact: The injected flu vaccine contains an inactivated virus that cannot give you influenza. If you feel achy or slightly feverish, it is a normal reaction of the immune system to the vaccine, and generally lasts only a day or two.
Myth 3: The flu vaccine can cause severe side effects
Fact: The flu vaccine is proven to be safe. Severe side effects are extremely rare. One in a million people may get Guillain-Barré Syndrome (GBS), which cause muscle weakness and paralysis.
Myth 4: I have had the vaccine and still gotten the flu, so it doesn't work
Fact: Several flu viruses are circulating all the time, which is why people may still get the flu despite being vaccinated since the virus is specific to one strain. However, being vaccinated improves the chance of being protected from the flu. This is especially important to stop the virus affecting people with vulnerable immune systems.
Myth 5: I am pregnant so shouldn't get the flu vaccine
Fact: Pregnant women should especially get the flu vaccine since their immune systems are weaker than usual. The inactivated flu vaccine is safe at any stage of pregnancy.
The influenza virus is constantly mutating – essentially putting on ever-changing disguises – to evade our immune systems. When a new virus emerges that can easily infect people and be spread between people, and to which most people have no immunity, it can turn into a pandemic. Therefore vaccination against influenza is necessary and life-saving.
For further reference log on to :