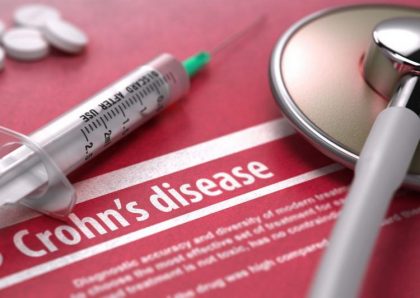 According to a new study, the combination therapy of infliximab and azathioprine cohort achieved corticosteroid-free remission at 26 weeks (CFR26) at twice the rate of the infliximab monotherapy cohort among patients with Crohn's disease (CD). Azathioprine use appears to improve the pharmacokinetics of infliximab, but not among patients with the lowest infliximab concentrations.However, among patients with CD and similar serum concentrations of infliximab, combination therapy with azathioprine was not significantly more effective than infliximab monotherapy.
The new study has been published in the journal Clinical Gastroenterology and Hepatology.
There is varying opinion whether anti-tumor necrosis factor (TNF) therapies should be given alone or in combination with an immunosuppressive, largely based on the evolving information about the benefits and risks of treatment.
Read Also:Which is best Biologic Therapy in Moderate to Severe Crohn's Disease?
Jean Frederic Colombel and his associated performed post hoc analysis of the trials to determine whether the documented clinical benefits of combining azathioprine with infliximab were related to the potential mechanistic synergy between the two agents such as apoptosis, pharmacokinetics and higher drug concentrations (and reduced ADAs) associated with combination therapy or both.
The study participants had Crohn's disease for at least 6 weeks, with moderate-to-severe disease activity and were not less than 21 years of age. Patients were either corticosteroid-dependent, were being considered for the second course of systemic corticosteroids within 12 months or had not had a response to at least 4 weeks of either mesalamine (≥2.4 g per day) or budesonide (≥6 mg per day).
Patients were randomly assigned to receive intravenous (IV) induction and maintenance infusions of infliximab  5 mg/kg plus daily oral placebo capsules, oral azathioprine capsules at a daily dose of 2.5 mg per kilogram plus placebo infusions, or combination therapy with infliximab and azathioprine. Patients were followed through week 30 when they could continue receiving their assigned blinded therapy in a 20- week extension trial with follow-up through week 50.
Data from the 206 patients with SIC at week 30 were analyzed; 97 received infliximab monotherapy and 109 received combination therapy with azathioprine (2.5 mg/kg/day).
Read Also: Ustekinumab Reduces Crohn's Disease Related Hospitalization and Surgery
Key study findings:
Within quartiles of serum concentrations of infliximab, CSFR26 did not differ significantly between patients who received combination therapy vs monotherapy.
However, among patients in the lowest quartile of serum concentration of infliximab, twice as many patients who received infliximab monotherapy achieved corticosteroid-free remission at week 26 (CSFR26) vs combination therapy.
Anti-drug antibodies were detected only in the lowest quartile of serum concentrations of infliximab-in 35.9% of patients given monotherapy and 8.3% of patients given combination therapy.
Crohn's disease is an inflammatory bowel disease (IBD) which causes inflammation of the digestive tract and can lead to abdominal pain, severe diarrhea, fatigue, weight loss, and malnutrition.
For reference log on to http://10.1016/j.cgh.2018.09.033