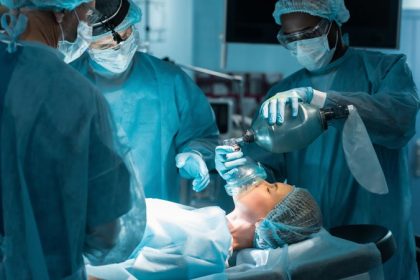 The Society for Healthcare Epidemiology of America (SHEA) has released its new Guideline on Infection prevention in the operating room and anaesthesia work area. The new expert guidance has been published in Infection Control & Hospital Epidemiology.
New recommendations aim at reducing infections associated with anesthesiology procedures and equipment in the OR emphasize the importance of hand hygiene and environmental disinfection.
"Even though the demands on anaesthesia providers make infection prevention best practices more challenging, there are opportunities for improvement," Silvia Munoz-Price, MD, Ph.D. lead author of the guidance and professor of medicine at Froedtert & the Medical College of Wisconsin, said in a statement. "We describe how the anesthesiology team and hospital leaders can optimize infection prevention in operating room anaesthesia, and we give suggestions for the future, including the need for better equipment design."
According to the authors, "a growing body of literature has shown contamination in the anesthesia work area … resulting in transmission, healthcare-associated infections and increased risk of patient mortality," yet anaesthesia-specific infection prevention and control policies in the OR are not universal and may not be well understood.
Studies have shown "problematic practices" in anaesthesia, including the use of multiple-dose vials for more than one patient and noncompliance with proper hand hygiene, Munoz-Price and colleagues said.
"This guidance provides recommendations specific to the anaesthesia work area to improve infection prevention through [hand hygiene], environmental disinfection, and implementation of effective improvement efforts," they wrote.
The new guidance was developed by representatives from SHEA, the American Society of Anesthesiologists, the Anesthesia Patient Safety Foundation and the American Association of Nurse Anesthetists.
SHEA noted some of the key recommendations:

Hand hygiene should be performed, at a minimum, before aseptic tasks, after removing gloves, when hands are soiled, before touching the anaesthesia cart and upon room entry and exit. The authors also suggest strategic placement of alcohol-based hand sanitizer dispensers.
During airway management, the authors suggest the use of double gloves so one layer can be removed when contamination is likely and the procedure moves too quickly to perform hand hygiene. The authors also recommend high-level disinfection of reusable laryngoscope handles or adoption of single-use laryngoscopes.
For environmental disinfection, the authors recommend disinfecting high-touch surfaces on the anaesthesia machines, as well as keyboards, monitors and other items in work areas in between surgeries, while also exploring the use of disposable covers and re-engineering of the work surfaces to facilitate quick decontamination in what is often a short window of time.
For IV drug injection, the authors recommend using syringes and vials for only one patient, and that injection ports and vial stoppers should be accessed only after disinfection.
Munoz-Price and colleagues noted "several unique elements of anaesthesia practice that pose unsolved problems for infection prevention," including the outdated and complex design of anaesthesia machines and carts, and the less-than-stringent way that drugs and IV infusion bags are prepared by providers.
"The authors encourage investment in research to better understand the infection prevention and control problems posed by the anaesthesia workstation and to develop design improvements that reduce the risk of infection," Munoz-Price and colleagues wrote. – by Gerard Gallagher
For more details click on the link: 2018;doi:10.1017/ice.2018.303.